Published On
Varinder Kumar to continue as Vigilance Chief as the Special DG; See the full list of the postings of newly promoted DGs
In the order from Guv's office, all 7 IPS officers including Vigilance Chief, have been directed to join their latest postings immediately Author :
Tushar Singh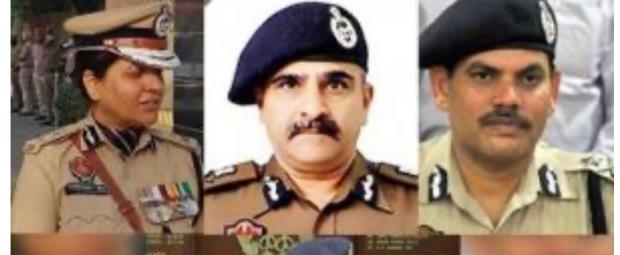 In an important development, 7 IPS officers from the 1993 batch, who were promoted to the rank of DG earlier today in Punjab have been deputed to their new postings with an order coming in from the Governor's office. The order also directed the promoted officers to join their new places of postings immediately.
The most prominent name on the list Varinder Kumar who held the charge of Vigilance Chief will continue to hold the same responsibility in the rank of Special Director General of Police
Apart from Varinder Kumar other six IPS officers were available for the posting upon promotion. Here's the list of where the promoted officers have been transferred coming in from the immediate effect.
• Gurpreet Kaur Deo IPS: - The only woman on the list of promoted IPS officers has been posted as Special DGP Community Affairs Division (CAD) and Woman Affairs Punjab, SAS Nagar.
• Ishwar Singh IPS: - Special DGP Human Resource Development Punjab, Chandigarh and in addition Special DGP Welfare Punjab.
Vigilance Chief Varinder Kumar, Ishwar Singh, and Gurpreet Kaur Deo among 7 IPS officers of the 1993 batch promoted as DGP
• Jitendra Kumar Jain IPS: - Special DGP PSPCL, Patiala.
• Satish Kumar Asthana IPS: - Special DGP Policy and Rules, Punjab, Chandigarh.
• Sashi Prabha Dwivedi IPS: - Special DGP Railways Punjab, Chandigarh.
• Rajendra Namdeo Dhoke IPS: - Special DGP Internal Security Punjab, Chandigarh and in addition Enforcement Director Mining Punjab, SAS Nagar.