Video: Ayesha's 'Mera Dil Ye Pukare' resurfaces with a Bhojpuri Twist 'UPSC Wala', taking the internet by storm; Watch
The lyrics of the song are about a lover who wants to impress his beloved with his preparation for the UPSC exams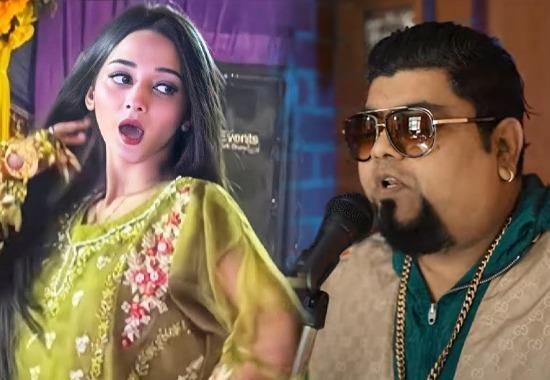 -

Pakistan's Ayesha internet's latest sensation who set the web on fire with her moves on the vintage Indian song, "Mera Dil Ye Pookare Aaja" received immense love and remained in News for a long getting coverage from around the sub-continent has made it into the news yet again but indirectly.

Her videos have emerged in many versions in several languages, but not like this up until now. Ayesha's song has been presented with a collaboration by a Bhojpuri rapper through one of the most touching issues of any Bihari boy, the ambition of cracking UPSC.

In the recent video, a man can be seen rapping to the tune of Mera Dil Ye Pookare with his version. The lyrics of the song are about a lover who wants to impress his beloved with his preparation for the UPSC exams.

The guy talks in detail about the things he would do for the girl when he would be selected for the prestigious UPSC list. He mentions the special services that come with a top officer's job.

'14 years of an iconic journey come to an end': TMKOC's director Malva Rajda quits the show, reveals WHY

Watch the Video Here:

Ayesha's video surfaced on the internet back in December last year taking the internet by storm that was shot at a wedding event in Pakistan. Apparently, she was dancing at a friend's wedding in this. The video spread like a wildfire in no time, and there onwards, everybody was either emulating her or trying to take the dance video one notch higher.

Ayesha's followers shot up to a whopping 3 Lakh in a matter of a few hours. Now enjoy this Bhojpuri lad's own version which is going viral now receiving huge attention from the Netizens.