Vigilance Bureau arrests another accused involved in paddy scam in Ludhiana
Total 13 accused arrested so far, RK Singla Dy Director declared PO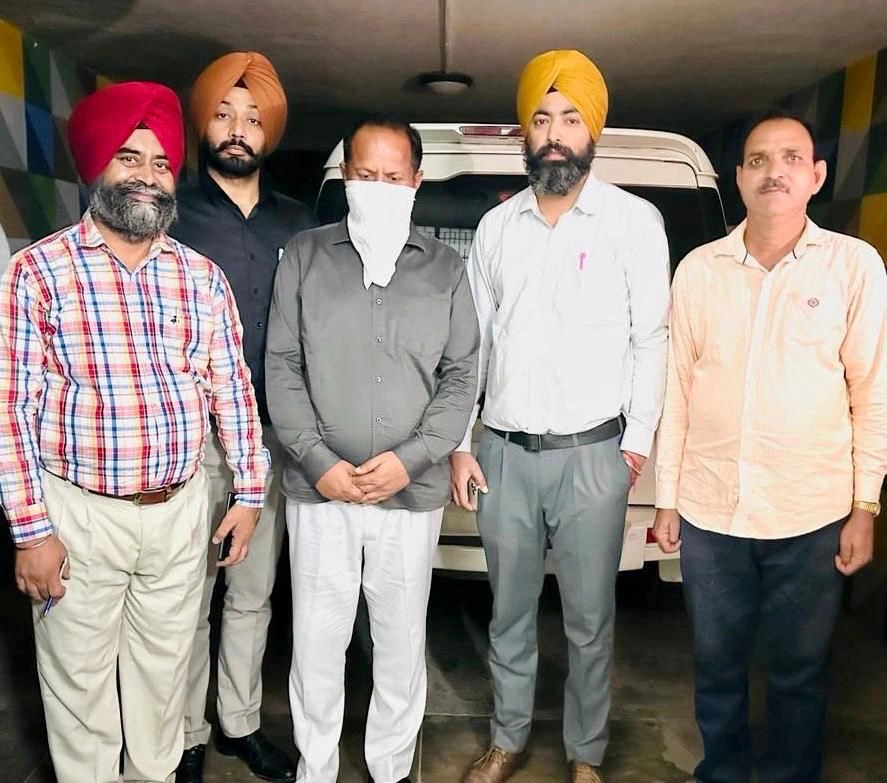 -

: The Punjab Vigilance Bureau (VB) has arrested another trader running a firm named, M/s Gurdas Ram & Sons, Parmjeet Chechi, a resident of Shashtri Nagar, Jagraon, after he has surrendered in the Ludhiana court on Monday. He was avoiding his arrest in the infamous paddy scam in the grain markets of Ludhiana district. The court has granted three days police remand to the Bureau. His anticipatory bail application has been dismissed by the Supreme Court and he has been directed to surrender before the VB.

Disclosing this here today a spokesperson of the state VB informed that accused Chechi was closely associated with former Food and Civil Supplies minister Bharat Bhushan Ashu and
absconding accused Rakesh Kumar Singla, a suspended deputy director of of this department.

He further added that accused Parmjeet Chechi had submitted tender documents having lists of vehicles containing registration numbers of cars, scooters etc and got contracts of grain markets in Jagraon cluster in connivance with the officials of Food and Civil Supplies department. During the investigations these registration numbers and the gate passes issued for storage of food grains were found fake as the same fake numbers were endorsed containing numbers of car, scooters etc.

The spokesperson informed that in this regard a case under FIR No 11, dated 16.08.22 had already been registered under sections 420, 465 , 468, 471, 120-B of IPC and under sections 7, 8, 12, 13(2) of Prevention of Corruption Act at VB police station Ludhiana range. In this case out of 16 accused, 12 accused namely former minister Bharat Bhushan Ashu, contractors Telu Ram, Jagroop Singh and Sandeep Bhatia, commission agents Anil Jain, Kishan Lal Dhotiwala, Surinder Kumar Dhotiwala and Kalu Ram including DFSCs Harveen Kaur and Sukhwinder Singh Gill besides two private assistants of former minister Ashu namely Pankaj @ Meenu Malhotra and Inderjit Indi have already been arrested. Two accused Surinder Beri DFSC (Retd.) and Jagandeep Dhillon DM Punsup have been granted anticipatory bail by the High Court.

He further informed that one prime accused RK Singla Deputy Director Food and Civil Supplies department has already been declared proclaimed offender by the competent court.