Sanjay Manjrekar, a former Indian cricketer, and Ravindra Jadeja, a current all-rounder, got into a violent argument in 2019. After India's 31-run loss to England in Birmingham during the 2019 World Cup, then-batting coach Sanjay Bangar stated that Jadeja would play against Bangladesh. Manjrekar was not pleased with the probable move.

Jadeja was described as a "bits and pieces" cricketer by the veteran. The remark irritated Jadeja, who retaliated against Manjrekar. Jadeja sparkled with a half-century in the semi-final, despite the Men in Blue losing to New Zealand.









Sanjay Manjrekar in another controversy

Meanwhile, Manjrekar appears to have himself entangled in yet another controversy, with one of his personal chats being disclosed by a Twitter user. Manjrekar mentioned in one of them that Jadeja does not know English.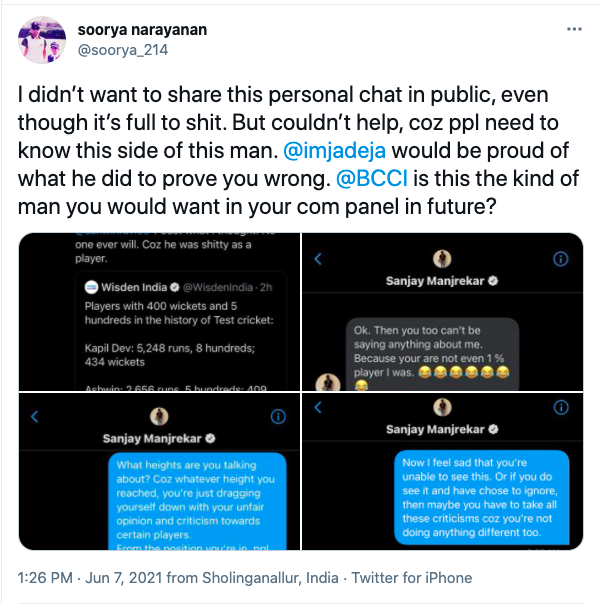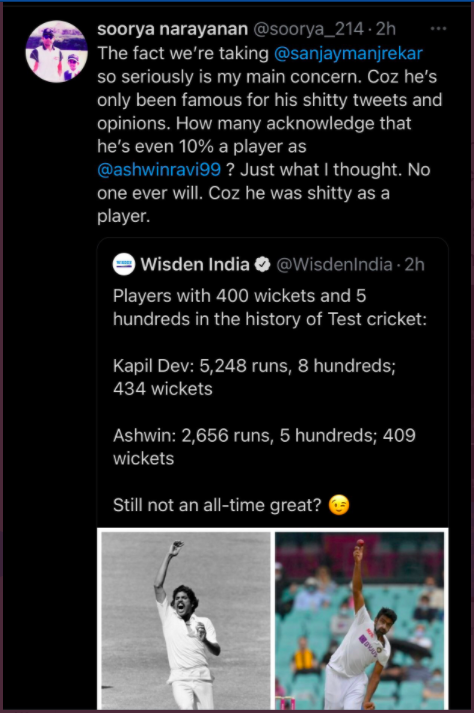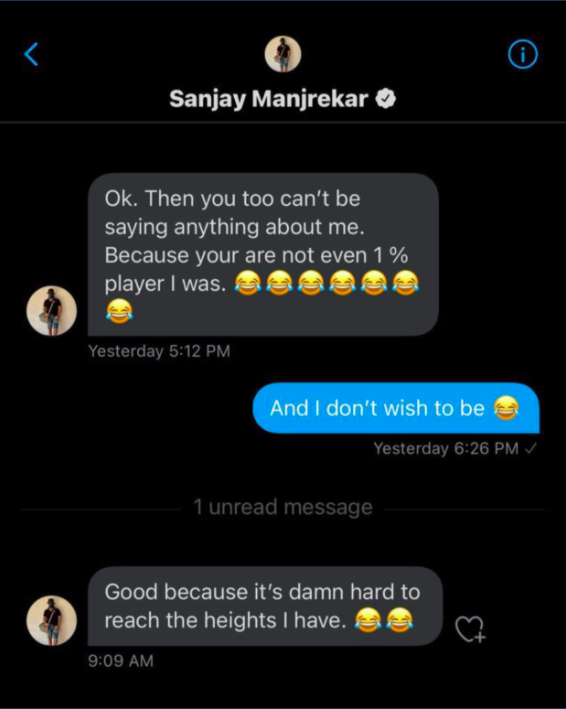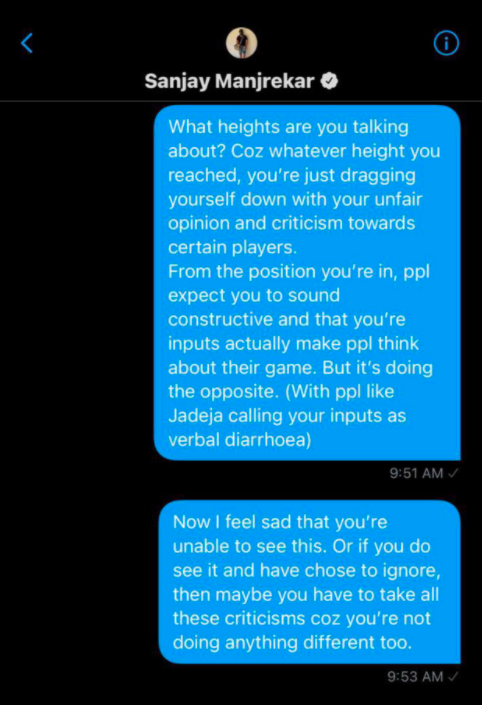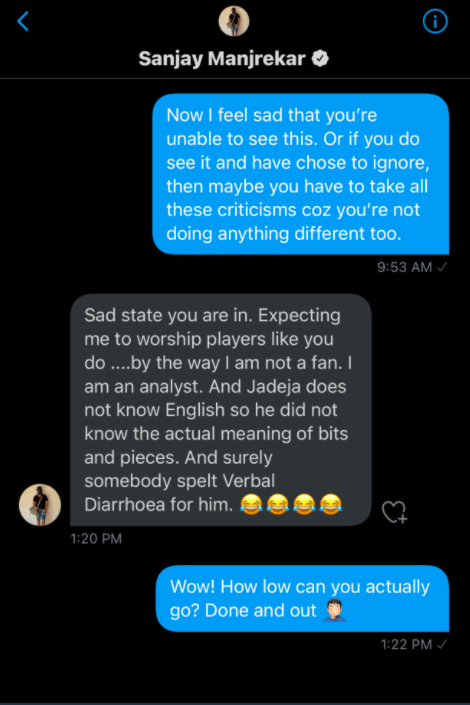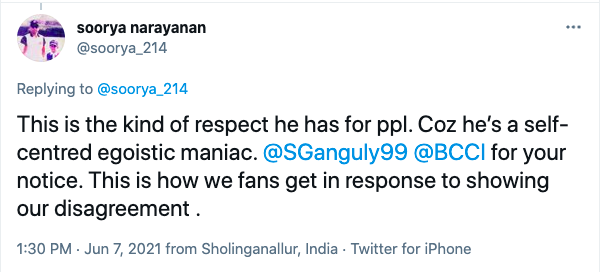 One of his messages read, "Sad state you are in. Expecting me to worship players like you do… by the way I am not a fan. I am an analyst. And Jadeja doesn't know English so he did not know the actual meaning of bits and pieces. And surely somebody spelt verbal diarrhoea for him."

Also Read: IPL 2021: AB de Villiers' wife shared unseen PIC of Anushka Sharma, Vamika

Manjrekar stated in 2019 that Jadeja does not meet the standards for being a proper one-day player. The veteran described him as a "pure bowler" in Test cricket.

"I am not a big fan of bits and pieces players which Jadeja is at this point of his career in 50-over cricket. In Test matches, he is a pure bowler. But in 50-over cricket, I would rather have a batsman and a spinner," Manjrekar, earlier, said.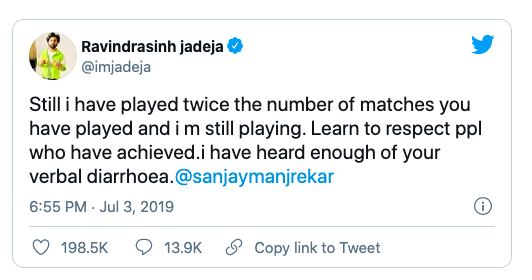 Following his tough statements, Jadeja drew a parallel between Manjrekar and himself, citing their respective records. He also referred to Manjrekar's remarks as "verbal diarrhoea."

"Still I have played twice the number of matches you have played and I am still playing. Learn to respect people who have achieved. I have heard enough of your verbal diarrhoea," Jadeja's reply read.

After two years, Jadeja has established himself as a key player of the national squad in all formats. He is now preparing to face New Zealand in the World Test Championship final on June 18 in Southampton.