Shreya Ghoshal, who gave birth to her first kid, a baby boy, on May 22nd, used her social media accounts today to share his first photo with her fans. The superstar singer also announced the name of her child.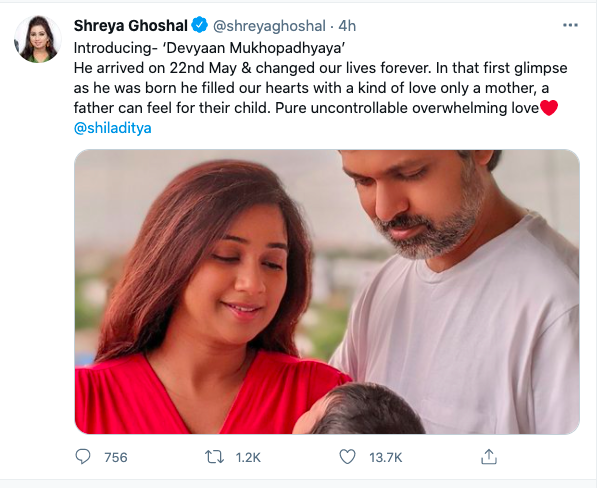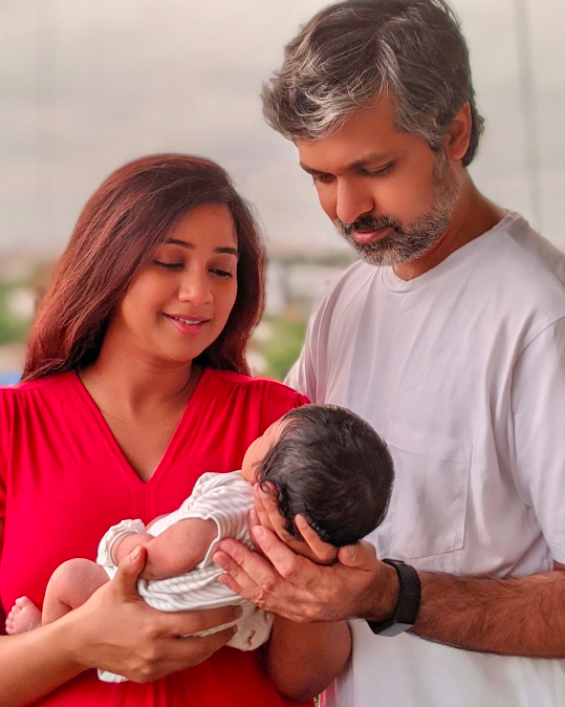 Shreya is seen cradling her baby child with her spouse Shiladitya Mukhopadhyaya in the photo. Their picture-perfect family is simply too adorable for words. Along with the gorgeous pic,Shreya wrote, 'Introducing- 'Devyaan Mukhopadhyaya' He arrived on 22nd May & changed our lives forever. In that first glimpse, as he was born he filled our hearts with a kind of love only a mother, a father can feel for their child. Pure uncontrollable overwhelming @shiladitya'.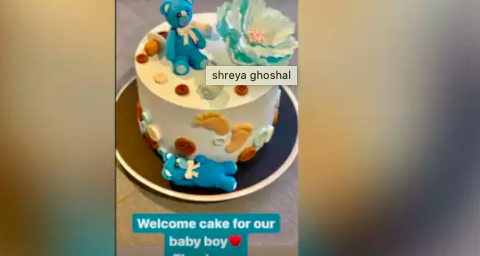 She made a delicious-looking cake to celebrate Devyaan's arrival. "Welcome cake for our baby boy," Shreya captioned a photo of the delicious dessert on Instagram stories.



A white and blue themed cake with delicious fondant decorations can be seen in the picture.

Also Read: Mahika Sharma on International Sex Workers' Day: Know Why People Assumed Her To Be A 'Sex Worker'
The Bollywood playback singer shared the happy news with her followers on Instagram after the birth of her kid.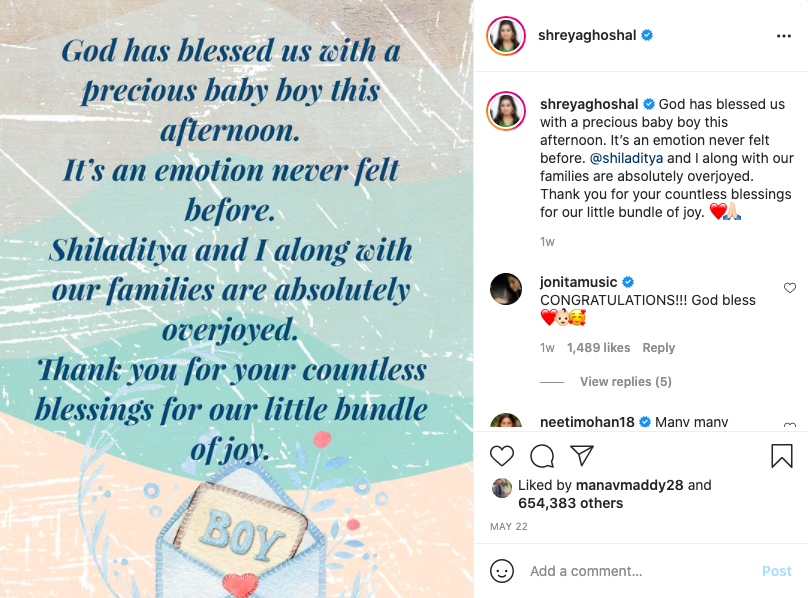 She wrote, 'Shiladitya and I along with our families are absolutely overjoyed. Thank you for your countless blessings for our little bundle of joy.'

The singer had announced the news of her pregnancy on March 4 through her Instagram post.