On Instagram, a food blogger from Mumbai has wowed her fans and followers with her recipe for Chai-Biscuit Popsicle. Mahima posted the video to her Instagram account, 'diningwithdhoot,' and the recipe quickly went viral.

Mahima began by crushing a packet of biscuits and placing the crumbles in a kulfi mould stick to make Chai-Biscuit Popsicles. She then filled the moulds with milk tea or chai and covered them. She then put the popsicles in the freezer and enjoyed chilled Chai-Biscuit Popsicles after a few hours.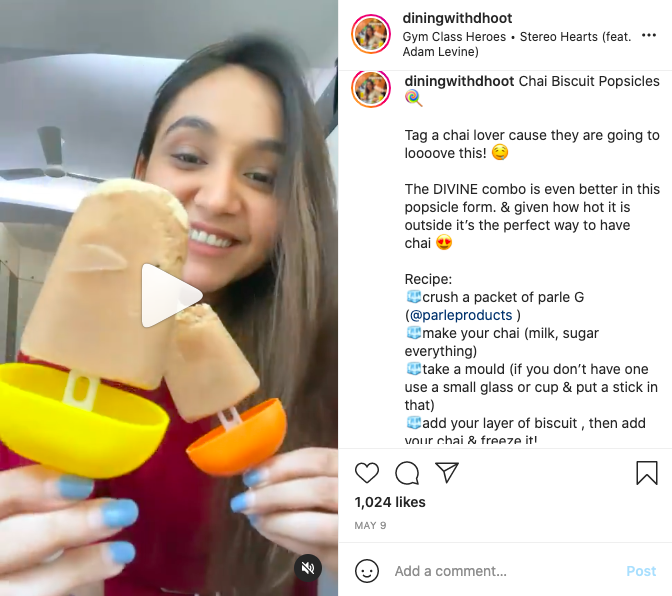 "The DIVINE combo is even better in this popsicle form and given how hot it is outside, it's the perfect way to have chai," Mahima said in the caption of her post. See Video here.

The recipe was well embraced by social media users, who expressed their thoughts and opinions in the post's comments section.
Also Read: VIRAL Video: Sadhu came up with herbal Jugaad; wears mask made of 'neem and tulsi' amid COVID 19
"Never thought you could make a popsicle with this flavour! Can't wait to try it," a user said. Another comment reads, "This is so cute. Love it!"