Weaning away youth from drug menace: our collective responsibility - DC Dr. Senu Duggal
Leads 'Run Against Drugs' rally, exhorts youngsters to imbibe hard work and passion to succeed in life.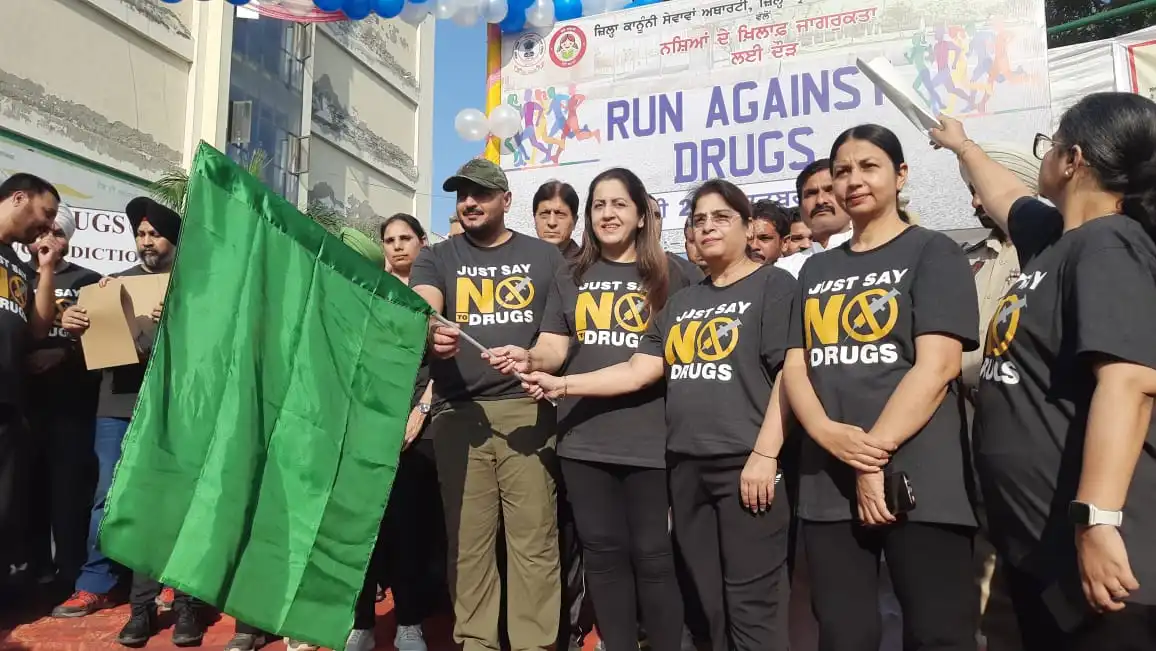 -

Leading the Adminstration's 'Run Against Drugs' Rally here, the Deputy Commissioner Dr. Senu Duggal urged youngsters especially students to imbue their lives with ideals of hardwork, dedication and commitment towards their educational careers.

This is our collective responsibility to make our youngsters aware about the significance of having a life goal early and then give one's best to accomplish one's dream, the Deputy Commissioner said here while lauding the citizens who came out in large numbers to participate in the Run. Prominent amongst those present on the occasion included District and Session Judge Jatinder Kaur and SSP Fazilka Manjeet Singh Dhesi.

Sharing her thoughts, Dr. Duggal pointed out that the issue of drug menace impacting lives of youngsters needs to be tackled at all levels. Society today is cognisant of the enormity of this problem, and it is imperative that along with the Government, people too take the onus to expose those involved in this nefarious act.

Thanking the organisers, Dr. Duggal said the Admisnistration is planning to leverage the momentum of public support to further spread the positive message of living life fully while surpassing all challenges.

More than 2000 people attended the Run which saw participation from all sections of society especially youngsters. School and college students of various schools of district took part in spreading the message of life without drugs and life of positivity.

My message for the youth is to view every challenge as a stepping stone towards lasting success in life. Those who win over their doubts with conviction always become role models, Dr. Duggal said.