Published On
What is Langya Virus? New virus found in China causing liver & kidney failure; 35 cases reported
Langya virus is also known as Langya henipavirusand it can be transmitted from animals to humans
Author :
Ujjwal Samrat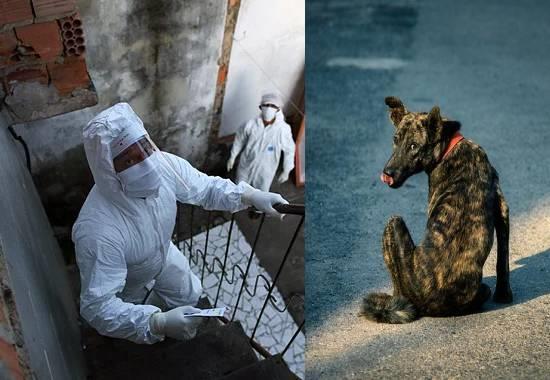 With the world economy finally coming back on track after Coronavirus wreaked havoc globally, China has found New 'Langya' virus that is causing liver and kidney failure. China's new Langya Virus has infected 35 now, and scientists are scratching their heads to find the source of the deadly disease. While the WHO has already declared Monkeypox a global health emergency, the advent of the Langya Virus came as another setback for China and the world.
With China new Langya virus taking the center stage, here is what it is and how deadly it can be:
Reportedly, China Langya virus has been found in China's Shandong and Henan provinces. Till now, 35 cases have come to the fore. The Langya virus is also known as Langya henipavirusand it can be transmitted from animals to humans. Notably, human-to-human China Langya virus transmission has not been reported, however, Tiwan's CDC is yet to determine whether virus can transmittedamong humans. In fact, the CDC has cautioned the people to stay aleart till further research and notification get issued.
Reportedly, 2 percent of the goats and 5 percent of dogs have been tested positive from the Langya virus. The test results of 25 wild animal species suggest that the shrew (a small insectivorous mammal resembling a mouse) might be a natural reservoir of the Langya henipavirus, as the virus was found in 27 percent of the shrew subjects.
Langya virus history
Why do Muslim countries remain silent on China's 'treatment' over them? Why do they always 'target' India?
As per theguardian, the novel Langya henipavirus (LayV) was first detected in the north-eastern provinces of Shandong and Henan in late 2018 but was only formally identified by scientists last week.Furthermore, Langya virus symptoms consist fever, fatigue, cough, loss of appetite and muscle aches.Those infected also showed a decrease in white blood cells. low platelet count, liver failure and kidney failure.
It is pertinent to mention here that there has been no deaths reported due to the new virus found in China till now, however the scientists are still researching over this. Therefore, people need to be caution till further updates.