Published On
Who is Brijesh Mishra? Jalandhar DC summons agent linked to 700 Indian students facing deportation from Canada
Brijesh Mishra hails from Bihar and he started his consultancy firm in 2014. Author :
Ujjwal Samrat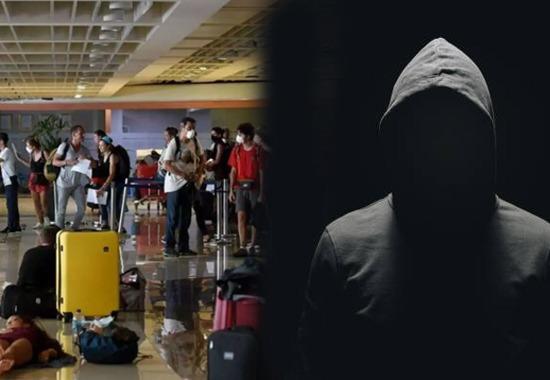 In a fresh development, Jalandhar DC on Friday suspended the license of Education and Migration Services linked to a travel-agent Brijesh Mishra in its crackdown after reports emerged that Canada is deporting 700 Indian students, mostly from Punjab. As per reports, 700 Indian students have received deportation notices from the Canada Border Security Agency after their visa documents were discovered to be fictitious. According to reports, these students received their visas from Jalandhar-based Education Migration Services, run by Brijesh Mishra, who helped students with visa applications. Interestingly, after Mishra and the immigration company's name popped out, the Police located his office in near the Jalandhar Bus stand, however, found it shut. Furthermore, it was reported that Mishra's office has been shut down for the past 7 months. As a result, Jalandhar DC suspended the firm's license.
As per reports,the deputy commissioner (DC) suspended the firm's licence and issued it a show-cause notice. Mishra's name emerged in the case of these Indian students, who are facing deportation from Canada, after the documents used for their emigration were found to be fake. In the show-cause notice issued to Rahul Bhargava of Education and Migration Services, in which Mishra was a partner, DC Jaspreet Singh has said that he has acted on the basis of reports in a section of media. The DC has asked him and his partner to appear before him on March 20 to give a clarification on the issue, else their licence would be cancelled. It is pertinent to mention here that the police have not received any formal complaint, they have already started verifying the details at their level. Now, the question arises who is Brijesh Mishra? To know the answer, continue reading-
Who is Brijesh Mishra?
As per the Police, Brijesh Mishra hails from Bihar and he started his consultancy firm in 2014. Notably, a year before Brijesh was even arrested for forging documents to send students abroad. During his arrest tenure, Brijesh used to run a consultancy firm named- 'Easy Way Immigration Consultancy'. It was raided in 2013 and the Police had seized cash and passports. It is pertinent to mention here that Rahul Bhargava was also the director of 'Easy Way Immigration Consultancy'. As per the Police officials, Mishra had also taken the franchise of a Delhi-based consultancy, which facilitates student visas for Canada.
Reportedly, Mishra charged more than Rs 16 lakh per student, including admission fees to Humber College in Ontario, but excluded air tickets and security deposits. Sources from the company claimed that Mishra kept Rs 5-6 lakh per student, and returned the remaining money when they took admission in some other colleges in Canada. However, most of the students were provided with offer letters for colleges where they did not study after landing in Canada. They were either shifted to other colleges or asked to wait for the next semester.
How did Brajesh Mishra's name pop out?
Reportedly, Students went to Canada in 2018-19 on a study visa but the fraud came to light after they applied for permanent residency (PR) in the North American country recently. Canadian authorities have reportedly alleged that the students generated 'admission offer letters' to enter the country for their education. Students are reportedly claiming that they applied for study visas through Brijesh Mishra-led Education Migration Services in Jalandhar, from 2018 to 2022. However, the claims made by these students could not convince the CBSA officers as they were unable to substantiate the involvement of Brijesh Mishra in compiling and organising fake documents.
The story of 700 students getting duped and deported from Canada
Is only Brajesh Mishra responsible for the immigration scam?
Now, the question arises if Brajesh Mishra was arrested in 2013, then how he got the license to run another immigration consultancy company? The Jalandhar DC's action as 'show cause' notice seems a routine development. Whether Mishra appears before DC or not, is an external question but the future and funds of 700 Indian students are indeed at stake. Following this incident, it can be said that it is now time for the administration to strictly crack down on illegal and dubious immigration firms which are still operational in Punjab.