Who is Dayjia Blackwell aka Meatball? Instagram influencer arrested for inciting Philadelphia loot on Livestream
Dayjia Blackwell, a social media influencer from Philadelphia was arrested Tuesday night during the looting that took place in Philadelphia.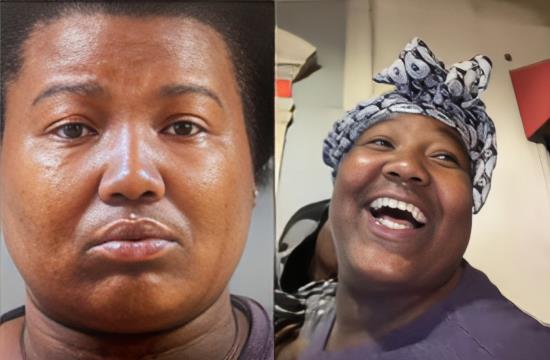 -

A riot-like situation was witnessed in Philadelphia after thousands of people including juveniles looted multiple stores sending the city's law & order for a toss. While the authorities tried to control the mob, Philadelphia looters even pushed and assaulted cops present at the spot. As a result, multiple Philadelphia loot videos went viral on social media and netizens were shell-shocked after seeing thousands of teenagers involved in robberies. However, what raised everyone's eyebrows around the world when a woman was seen live-streaming a Philadelphia robbery on her Instagram. Not only this, the woman was seen encouraging looters and laughing at authorities' failure to control the situation. Now, the woman in question has been arrested and she has been identified as Dayjia Blackwell famously known as 'Meatball' on social media. Now, the question arises who is Dayjia Blackwell aka Meatball? Below is what we know so far-

Who is Dayjia Blackwell aka Meatball?

As per US media reports, Dayjia Blackwell, a social media influencer from Philadelphia was arrested Tuesday night during the looting that took place in Philadelphia. As per Philadelphia Mayor Jim Kenney, Meatball was "livestreaming the whole thing, wound up with 12,000 followers and created, basically incited the riot,...She's in jail." On Wednesday, Dayjia Blackwell was charged with criminal conspiracy, criminal mischief, riot, and disorderly conduct among other charges. It is pertinent to mention here that reports indicate that Blackwell tried to disassociate herself from the looting by claiming that she had nothing to do with it even though it had already been filmed, providing enough footage that could incriminate her and her friends. Her mugshot was later released and she can be seen crying.

True Scoop News tried to dig more about Dayjia Blackwell and it found out she is quite famous among Americans on Instagram. Dayjia Blackwell enjoys a massive fan base on Instagram. She has 189K followers and calls herself an actress, influencer, and even dancer. Going by her bio, she is also involved with OnlyFans.

Watch Meatball Philadelphia Loot Videos
Life comes at you fast… pic.twitter.com/hWArV2FnGg

— End Wokeness (@EndWokeness) September 27, 2023
Also Read: 'America has fallen': Philadelphia's Apple store & multiple showrooms looted by thousands of juveniles, Video Viral
This is nuts!

Why do people think that they have a right to take things from stores all because they think someone was treated wrong by the courts?

This is a video of Dayjia Blackwell, AKA Meatball, appearing to get taken into custody last night after encouraging people to… pic.twitter.com/WSYzOxnosk

— Ed Krassenstein (@EdKrassen) September 27, 2023
Talking about Philadelphia loot, it was around 8 p.m. when police started receiving calls that large crowds were making their way into Center City. The crime spree also happened in Port Richmond, Northeast Philadelphia and West Philadelphia. Among the stores looted were the Footlocker and the Apple store near 15th and Chestnut streets and a Lululemon store in the area.