Published On
Who is Karen McDougal? Ex-Playboy model and her role in Donald Trump's Indictment
Karen McDougal is former Playboy model who said she had a 10-month affair with Trump in the mid-2000s Author :
Ujjwal Samrat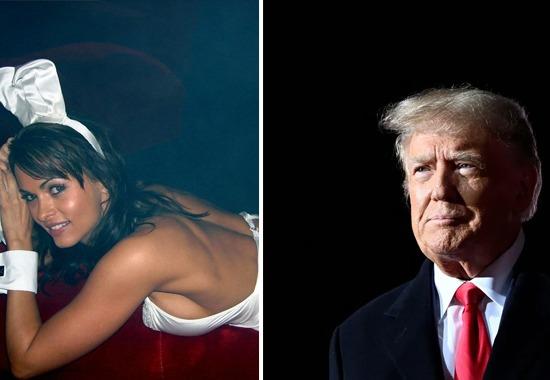 In what can be called an unwanted development in the 'Great American History', Donald Trump's Indictment has created a massive buzz on social media and even among the people of the USA. On Thursday, Donald Trump was indicted, however, the charges were not revealed by the investigators. Donald Trump's indictment made him the first former US President to face a criminal charge. This development has caused a significant impact on his attempt to regain the White House. Talking about Donald Trump's indictment the investigation focuses on payments made during the 2016 presidential campaign to silence claims of his extramarital sexual encounters. And there are two women in the spotlight in Donald Trump's indictment- One is former pornstar Stormy Daniels and the other is former Playboy model Karen McDougal. While True Scoop News has already discussed about Stormy Daniesl in Details, the onus is now on Karen McDougal. Therefore, for those wondering who is Karen McDougal and what role did she play in Donald Trump's indictment, below is everything you need to know-
Who is Karen McDougal and what are her links with Donald Trump?
As per US media reports, Karen McDougal is former Playboy model who said she had a 10-month affair with Trump in the mid-2000s. Reportedly, McDougal was paid $150,000 in 2016 by the parent company of the National Enquirer for the rights to her story about the alleged relationship. Trump denies any affair. The story never ran. The company suppressed McDougal's story until after the election, a dubious journalism practice known as "catch and kill."
American Media Inc. acknowledged that its payments to McDougal were done specifically to assist Trump's election bid and were made "in concert" with his campaign. McDougal has said Trump tried to pay her after their first sexual tryst at a bungalow at the Beverly Hills Hotel in 2006. McDougal said she continued the relationship with Trump for about 10 months and broke it off in April 2007 because she felt guilty.
McDougal was born on March 23, 1971, in Merrillville, Indiana, near Gary. She has three elder brothers, Bob, Dave, and Jeff, and a younger sister, Tina. Her mother, Carol, remarried when Karen was nine years old. McDougal learned tap dance and ballet as a child. She attended River Valley High School and became a cheerleader, a marching band member, a color guard member, and a volleyball and softball player. She was also the Michigan state champion clarinet player four years in a row in high school.
After two years of college, she moved to a Detroit suburb where she taught pre-kindergarten, before winning a swimwear competition that launched her career as a glamour, promotional, and swimsuit model. McDougal was approached by Playboy and was eventually selected as the Playmate of the Month in the December 1997 issue of the famous men's magazine. She was named Playmate of the year in 1998. She has been featured in several Playboy videos and posed for newsstand special editions.
Who is Stormy Daniels? Ex Adult actress involved in Donald Trump's extramarital physical affairs