Published On
Who is Khaby Lame? Everything you need to know about top Tik-Tok Star
Lame overtook all other TikTok Stars in June 2022 in terms of global followers. 
Author :
Ms Chaithra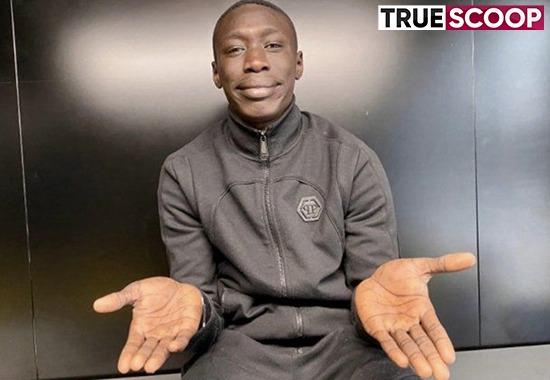 Khaby Lame, a 22-year-old is now the most-followed person on TikTok.
Khaby Lame is a well-known TikTok and Instagram celebrity that merely attempts overly difficult hacks and then demonstrates a more direct and basic approach to performing the same hacks. In Lame's videos, a user often demonstrates a life hack that is extremely tough or is resolved in a convoluted way.
Lame continues in his video to demonstrate how the same exploit may be resolved in a much simpler and more commonplace manner. For instance, Lame would just unlock the car doors and take off his shirt instead of using scissors to cut his trapped t-shirt in a car door.
In every TikTok video or Instagram reel where he solves a hack, Lame makes his signature comedic gesture—extending his arms and rolling his eyes—to demonstrate the obvious solution to the same tricky exploit. His early videos were mostly in Italian or his native tongue. But it was his mute motions that set Lame on the path to becoming a household name.
Khaby Lame: Everything you need to know
Khaby Lame (actual name Khabane Lame), a well-known social media personality, was born on March 9th, 2000 in Senegal. He is best known for his TikTok and Instagram reels, in which he presents a straightforward solution to other users' unnecessarily complex life hacks. Lame has the most Tik-Tok followers worldwide as of 2022.
After his family relocated to a public housing complex in Chivasso, Italy, in the year 2001, Khaby Lame arrived in the country at the age of one. Before losing his job in March 2020 during the early COVID-19 outbreak, Lame was employed as a CNC machine operator in a factory outside of Turin, Italy.
Khaby Lame proposed to Zaira Nucci in October 2020.
Why did he choose Tiktok as his career?

Lame started posting videos on Tik Tok where he was seen dancing and playing video games shortly after losing his job due to the COVID-19 pandemic. Most of his early videos were shot in Italian. To criticize overly complex life hacks, Lame first gained fame on Tik Tok with his "duet" and "stitch" video responses.
Gianluca Vacchi, the Italian TikToker with the most followers, was surpassed by Lame in April 2021, while Addison Rae, the second-most popular TikToker, was eclipsed by Lame in July 2021. Lame passed Charli D'Amelio to become the TikToker with the most followers in June 2022.
Khaby's Net Worth
Khaby Lame is said to be worth between $1 and $6 million. Additionally, Lame makes millions of dollars from advertising and brand sponsorships. Lame now resides in a $6 million home in Chivasso, Italy that has a tennis court and a swimming pool and is the owner of several expensive cars.