Published On
Who is Pavan Kumar Rai? Punjab cadre IPS expelled by Canadian Govt over Hardeep Nijjar's killing
Canadian Foreign Minister Melanie Joly stated that a senior Indian diplomat has been expelled in response to strong intel received by Canadian authorities of India's involvement in Hardeep Nijjar's killing. Author :
Malkit Singh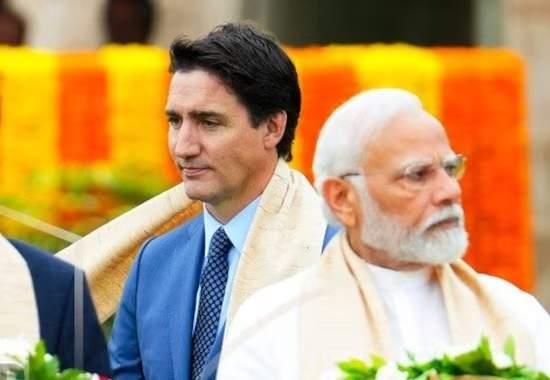 India-Canada relationship went to a new low after Canadian Prime Minister Justin Trudeau linked India to the assassination of Hardeep Singh Nijjar back in June this year. Amid rising voices against Canadian PM the common people over unemployment, inflation, and housing taxes, Justin Trudeau addressed the parliament over the killing of Hardeep Singh Nijjar. Trudeau alleged that Canadian Intelligence has credible proof that India is linked to the assassination of its citizen Hardeep Singh Nijjar. In response to this, Canadian Foreign Minister Melanie Joly stated that a senior Indian diplomat has been expelled from the country. To be precise, the Indian diplomat who was expelled by the Canadian government was serving as the head of Indian intelligence in Canada. Now, it has been revealed that the Indian diplomat is Pavan Kumar Rai.
Who is Pavan Kumar Rai?
As per reports, Pavan Kumar Rai was purportedly the Canadian station chief of India's intelligence agency Research and Analysis Wing (RAW). Notably, India's statement did not refer to Rai's expulsion. However, India strongly rejected the allegations, claiming they were 'abusrd' and 'motivated'. Pavan Kumar Rai is a 1997-batch Punjab cadre IPS officer. True Scoop News tried to dig more about Pavan Kumar Rai and found that he was SSP of Taran Tarn in 2009-10 when the issue of drugs was staring in the face of Punjab. He was later promoted as an additional director general of police (ADGP) by the Punjab Government on January 31, 2023 along with seven other IPS officers.
It is pertinent to mention here that a few months back, India had raised concern over the security of Indian diplomats in Canada after Khalistani outfits threatened them by making their names public. The Khalistani outfit's poster had named Indian High Commissioner Sanjay Kumar Verma, Consul General Vancouver Manish, Consul General Toronto Apoorva Srivastava, claiming that India was responsible for the killing of Khalistani Hardeep Nijjar.
India's response to Canada
MEA issued a strong statement and wrote, "We have seen and reject the statement of the Canadian Prime Minister in their Parliament, as also the statement by their Foreign Minister. Allegations of Government of India's involvement in any act of violence in Canada are absurd and motivated. Similar allegations were made by the Canadian Prime Minister to our Prime Minister, and were completely rejected.
Also Read: Inside Story: Why does Canadian PM Justin Trudeau support the Khalistanis? Explained
"We are a democratic polity with a strong commitment to rule of law. Such unsubstantiated allegations seek to shift the focus from Khalistani terrorists and extremists, who have been provided shelter in Canada and continue to threaten India's sovereignty and territorial integrity. The inaction of the Canadian Government on this matter has been a long-standing and continuing concern. That Canadian political figures have openly expressed sympathy for such elements remains a matter of deep concern. The space given in Canada to a range of illegal activities including murders, human trafficking and organised crime is not new. We reject any attempts to connect Government of India to such developments. We urge the Government of Canada to take prompt and effective legal action against all anti-India elements operating from their soil."