Published On
Who is responsible for mushrooming of 12,000+ illegal colonies in Punjab?
Here is an explainer on how these illegal colonies have grown across the state and if there is any solution to the same.
Author :
Guneet kaur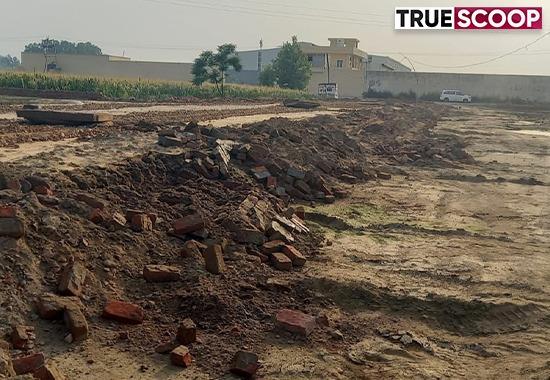 Thousands of unlicensed colonies have sprung up in the state of Punjab from last seven to eight years and many people have become sufferers after the purchase of properties in such colonies. The government stated that they along with people were fooled by registering sale deeds of plots in many such colonies.
Here is an explainer on how these illegal colonies have grown across the state and if there is any solution to the same.
The total number of illegal colonies in Punjab
Sources reveal that the state government has conducted an informal survey in the Punjab Urban Development Authority (PUDA) on the extent of unauthorized colonies around six- seven years ago. Brahm Shanker Jimpa, Punjab Revenue Minister said that an estimate of 12,000-13,000 illegal colonies exist in the state of Punjab. "The formal number could be less as the departments that are responsible to prevent of such colonies keep the count down," said a senior PUDA officer.
Why are these unauthorized colonies coming up in the state?
The government bodies, including the Department of Housing and Urban Development, Improvement Trusts, which have various organizations under it such as Greater Ludhiana Area Development Authority (GALDA), Punjab Urban Development Authority (PUDA), Bathinda Development Authority (BDA), Amritsar Development Authority (ADA), Greater Mohali Area Development Authority (GMADA), Patiala Development Authority (PDA), Jalandhar Development Authority (JDA) are developing a small number of authorized or licensed colonies against the actual requirement. This comes as an open invitation to the private colonizers who start building illegal colonies to aid rapid urbanization.
What are these colonies/ who are responsible for it?
Apart from the government colonies, there are many authorized colonies which are carved out by the private bodies following all the set norms by the Housing and Urban Development Department.
Illegal, unauthorized or unlicensed colonies are those which are constructed by the private colonizers without following any norms of providing basic infrastructure to the plot holders. These developers do not hold any license to sell out the plots but are doing it illegally. Political leaders who are developing illegal colonies and are pressurizing the government officials for registering sale deeds, government officials who put their money in such colonies should be held responsible for this menace. Instead for solving this problem, all the people are passing blame onto each other.
Why are sale deeds taking place when the colonies are not licensed?
Under the special schemes in the year 2013 and 2018, the government tried to facilitate developers and plot holders by trying to regularize these colonies in exchange of certain fee to thee government in the name of basic amenities. However, even after this many developer did not apply for regularization of their colonies and more such colonies grew up even after this step was taken. Now, the government has decided to demolish these colonies, buildings and has lodges FIRs against such developers.
Why is NOC required?
The government has now put up a condition that an NOC will be required from a competent authority to sell plots in any illegal colony. In the corporation limits, NOC is provided by the committees' authority and outside this NOC is provided by Punjab Urban Development Authority (PUDA), its sister bodies. If PUDA doesn't exist the Additional Deputy Commissioner, Urban Development carries out this work.
Guidelines to be followed by registrars and tehsildars/what happens if sale deed is registered without NOC?
To regularize the unlicensed colonies, the Punjab Apartment and Property Regulation Act (PAPRA) was enacted by the government of Punjab in 1995 after in 2014 an amendment was made. This act states that no registrar or sub-registrar shall register any sale deed, which is not licensed from a competent authority.
"In 2018, the revenue department issued guidelines that an updated list of unauthorized colonies will be provided by the department of Housing & Urban Development and Department of Local Govt with NOC for registering sale deeds. But the letter was withdrawn in December 2019 saying that no requirement of NOC for property registration which was challenged in the Punjab and Haryana High Court in 2021," said Sukhcharan Singh Channi, General secretary, Tehsildar Association Punjab, adding to this the Financial Commissioner Punjab passed a detailed speaking order on 22 November, 2021 in compliance with court order dated 3 August, 2021.
Is there any solution to this problem?
As on one side PUDA and other sister organizations need to develop more authorized colonies to sustain the rapidly growing population, on the other side there is need of strong policies to fight against these illegal constructions.
Ajoy Kumar Sinha, IAS, Principal Secretory of Housing and Urban Development in Punjab stated that there are approximately 12K-13K illegally constructed colonies out of which 5500 are under PUDA and remaining comes under the corporation.
The state government made a policy on 19 March 2018 which stated that any building made before this date which comply with the guidelines of government should be regularized. A post of ADC, Urban Development has also been created in the cities not having PUDA offices, so that action can be taken against the illegally constructed colonies.
The names of all the legally constructed colonies will be put up on the website of Housing and Urban Development of Punjab, so that no person has to be a victim of this problem again.
Ajoy Kumar Sinha, IAS, Principal Secretory of Housing and Urban Development in Punjab said that an FIR will be lodged against all those who are involved in the illegal construction of colonies and strict action will be taken against them, so that the menace does not take place in future.
The question that rises is that whether this will just remain in papers or any step will be taken against it.
Also, the matter of concern is that what will the government do for the people residing in these colonies.