Who is Sajal Aly? Former Pakistani Army Officer accuses this actress of being used in honey trapping by ISI
The actress was quick to respond against Major Adil Raja's claim as soon as his explosive remarks went viral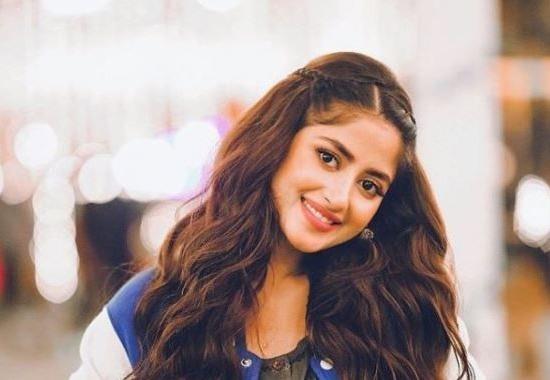 -

In a shocking and concerning revelation, former Pakistani Military officer Major Adil Raja claimed that the Pakistani Army and ISI used some actresses for honey trapping.

Major Raja actively shares his views on matters pertaining to the national interest army and others on YouTube claimed that Pakistani actress Sajal Aly was among the faces used by the military for the honey trap.

The actress was quick to respond on the matter and went on the public to slam Major Raja and denied all the charges saying the allegations are baseless. Major Raja runs a YouTube channel named `Soldier Speaks` and he has around 3 lakh subscribers.

In his explosive vlog, Major Raja did not name any actress as he preferred to use their initials. The video went viral within no time and people started guessing that the initials mentioned in the video are of those actresses who had worked in the dramas produced by Inter-Services Public Relations (ISPR).

Soon after that social media users started trolling Sajal Aly and other actresses mentioned in the video prompting Sajal to respond to the trolls.

Tweeting her response Sajal wrote, "It is very sad that our country is becoming morally debased and ugly; character assassination is the worst form of humanity and sin."

Canada witnesses three murders of Indians in past 1.5 months, late night jobs become the prime reason for increased attacks

Who is Sajal Aly?

Sajal was born in 1994 and is a Pakistani actor-model who made her acting debut with 2009 Geo TV's comedy-drama Nadaaniyaan. She then appeared in a hugely popular family drama named 'Mehmoodabad Ki Malkain'. Aly is best known for her roles as Dr. Asfandya in Yaqeen Ka Safar (2017) and Noor-ul-Ain Zaman in Yeh Dil Mera (2019-2020).

While, Major Raja who makes it to the news every now and then owing to his remarks is active on social media and is a huge admirer of former Pakistani PM Imran Khan, who mentions himself as a war veteran on his Twitter profile.

However, through his explosive remarks, he didn't highlight whether there is any case associated with honey trapping with any officers concerning to Indian Army.