Who is Salim Karim? Pakistan actress Mahira Khan gets married for the second time
Mahira Khan got married at Pearl Continental Hotel Bhurban in Khyber Pakhtunkhwa, Pakistan to her long-time friend Salim Karim.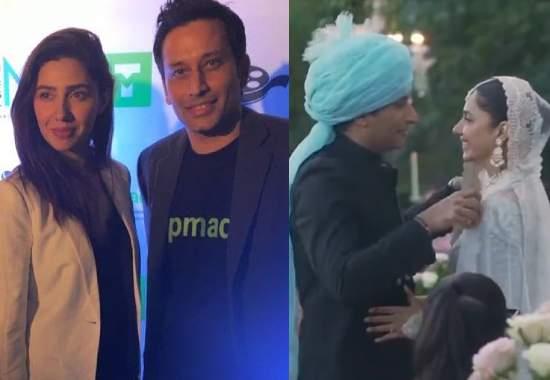 -

Millions of hearts were left broken after Pakistani actress Mahira Khan on Sunday got married to her long-term friend Salim Karim in a private ceremony. On Sunday, Mahira Khan took her wedding vows for the second time as she was earlier married to Ali Askari. Talking about Mahira Khan's wedding, the 38-year-old actress got married at Pearl Continental Hotel Bhurban in Khyber Pakhtunkhwa, Pakistan. Now, multiple Mahira Khan's marriage videos and photos are doing rounds on social media. Notably, Mahira who also acted alongside Bollywood actor Shah Rukh Khan in Raees enjoys a moderate fan base in India as well. Therefore, Mahira Khan's wedding was also trending on X, formerly known as Twitter on Monday. Now, the question arises who is Salim Karim who is Mahira Khan's husband Salim Karim, or who is Mahira Khan's second husband Salim Karim? Below is what we know so far-

Who is Mahira Khan's husband Salim Karim?

As per Pakistani media reports, Salim Karim is not part of the Pakistani film industry. He is a big businessman in Pakistan. Salim and Mahira have reportedly been dating for the last five years. Notably, before the couple began dating, Salim and Mahira were good friends. Talking about Salim Karim, he is reportedly the CEO of a start-up company called Simpaisa. The company allegedly facilitates merchants from different sectors in over 15 countries. Although Salim's work is not linked to the entertainment industry, it is claimed that he is a professional DJ as well.

Coming to Salim and Mahira's love story, the Pakistani couple first met at an event hosted by the television application, Tapmad TV. Mahira has kept her love life away from the spotlight. She has made rare statements about Salim in the media, one of which was in 2020, confirming that she was dating him. Reportedly, during Rewind with Samina Peerzada, Mahira confessed she was dating Salim. She shared more details about him during an Instagram Live with fashion mogul Hassan Sheheryar Yasin saying, "There's a line in Humsafar which I thought was beautiful, where Ashar says to Khirad, 'Pata nahi tum mujhay kis naiki ke badlay mein mili ho' (I don't know which good deed of mine led to you) and I think the same about him. I must have done something good in my life that God has sent him my way."

Watch Mahira Khan's wedding videos and photos

Also Read: Is Gurpatwant Pannun planning terror attack during World Cup 2023? Journalist gets call from UK
Congratulations to Mahira Khan and Salim Karim on their Marriage 💍🤵‍♂️👰‍♀️#MahiraKhan pic.twitter.com/JxYb4CSPFt

— Haider Safdar (@BhaiiiHaider) October 1, 2023
I'M SO HAPPY FOR THEM. BRB CRYING 😭 pic.twitter.com/5gUPkwlbMu

— annie. (@cri_babe) October 1, 2023
Talking about Mahira Khan's work front, the Pakistani actress is known for her movies including 'Raees', 'Verna', and '7 Din Mohabbat'. She is also known for her hit series 'Humsafar' with Fawad Khan. Her recent cinematic venture was 'The Legend of Maula Jatt.' Mahira will next be seen with Fawad Khan and Sanam Saeed in the Netflix series 'Jo Bachay Hain Sang Samait Lo'.