Published On
Who is Shree Saini? Once lost her face in brutal car accident, wins Miss World 2021 1st runner-up
Not only Shree Saini became Miss World 2021 1st runner-up but also she was awarded with title 'Beauty With A Purpose' during the event. Author :
Malkit Singh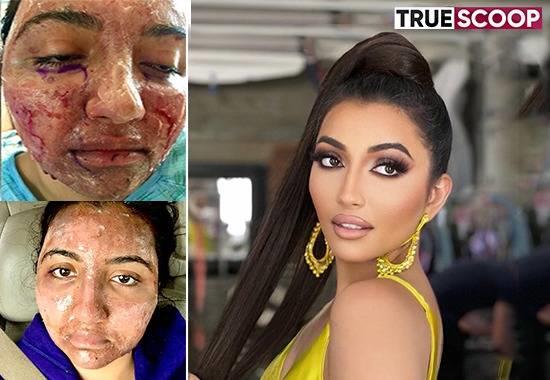 The grand finale of
Miss World 2021
was concluded on Thursday with Poland's Karolina Bielawska winning the crown and making her nation proud. Miss World 2022 winner Karolina Bielawska was presented with the crown by 2019 winner Toni-Ann Singh of Jamaica. While India's Manasa Varanasi could not make it into the top 3, Indian-American Shree Saini from the United States became the first runner-up of the prestigious Miss World 2021. India's hope was high on Manasa Varanasi as Harnaaz Sandhu had won the Miss Universe 2021 title.
Miss World is organised every year and beauty pageants from all around the world participate in the prestigious contest. The Miss World contest is not only about showing your modeling skills but also being an inspiration to the world. Miss World 2021 1st runner-up Shree Saini's story is indeed gives goosebumps to all the world around the world. The Indian American had once lost her face in a car accident while she was studying in a University. Now to those who are wondering who is Shree Saini and what is her story can read further:
Who is Shree Saini?
Shree Saini on Thursday was announced as Miss World 2021 first runner-up. She represented the United States of America in the Miss World 2021 contest. Not only she became Miss World 2021 1st runner-up but also she was awarded with title 'Beauty With A Purpose' during the event. She also became the first Indian-American to win the Miss World America 2021 crown.
Those who are keen to know about Shree Saini's personal life can read further. As per report, Shree Saini is an advocate for heart health. From the mere age of 12, Saini had a permanent pacemaker. 26-year-old, Shree Saini completed her Bachelor's degree in journalism and currently works as a Busines Manager in her father's company. As per Miss World's official website, Shree Saini's dream is to become a United States Secretary of Education.
However, what gives everyone goosebumps is when Saini shared a video and her story when met with a car accident and even lost her face. Before heading into MIss 2021, Shree Saini had shared her story when she met with an accident and lost her entire face. Saini had shared video of her accident and also of her bloody-wounded face.
Shree Saini shared her story of 'hope and resiliance' and had explained what kind of pain she went through after losing her entire face in a car accident.
"As I leave for Miss World, I want to share the global message of hope and resilience. A few years ago, while in University, I was in a major roll over car accident that left my face with bleeding wounds. I no longer had my face. I couldn't even recognize myself. I couldn't even cry because my tears would burn as they would pass down my wounds. It was the most excruciating pain I had ever endured. I was lucky to have survived my car accident and to be alive. I used that as my anchor thought, to rise up from that difficult time.
All of us maybe going through some challenges in our lives and I want to share about my personal experience to encourage people
to keep being solution-oriented.
to never lose sight of hope.
to have a possibility mindset
and to apply solutions to every day difficulties," Shree Saini had wrote.
Watch Shree Saini's car accident video