Published On
Who is Siddique Kappan? Know the cause of his arrest and the story of his connection in the Hathras Gang-Rape case
Kappan with his aides were on their way to Hathras to report the horrific gang rape incident but were arrested midway at a toll plaza near Mathura on October 5th, 2020
Author :
Tushar Singh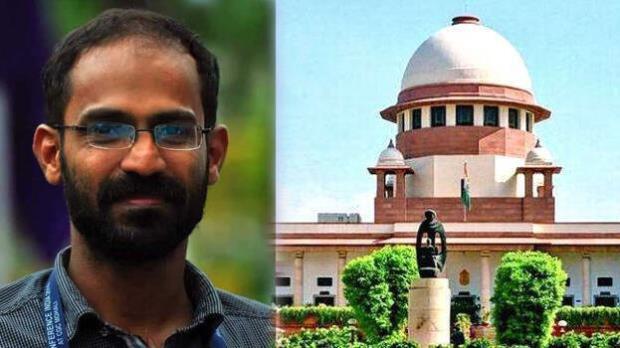 Jailed journalist and secretary of the Delhi Unit of Kerala Union of Working Journalists Siddique Kappan has been released by the Supreme Court after two years.
The court wanted to know what exactly had been found against him, and also noted: "the length of custody undergone".
The SC bench presiding over the case questioned the police claim that literature meant to incite riots had been seized from the vehicle in which he was traveling to Hathras.
The remarks came on the statement from Senior Advocate Mahesh Jethmalani, who appeared for the State, said before the court that Kappan and his aides were carrying a "toolkit" to create riots.
A bench headed by CJI Justice UU Lalit including Justice S Ravindra Bhat and Justice P S Narasimha ordered Kappan's release besides directing him to live in Delhi for the next six weeks upon relieved from Uttar Pradesh's prison, where he was booked.
The story of his arrest dates back to October 2020 while on his way to Hathras where a 19-year-old Dalit girl was raped by upper castes men and was forcibly cremated without her parent's consent and presence.
As soon as the news broke out Kappan with his aides left for Hathras but were arrested on their way at a toll plaza near Mathura on October 5th, 2020.
After days of investigations, the UP government booked Kappan and his fellow aides under various sections of the Indian Penal Code and the stringent Unlawful Activities Prevention Act alleging that they have links with the Popular Front of India (PFI).
Rahul Gandhi's video with a Pastor demeaning Hindu gods against Jesus sparks row, BJP Responds: Watch
The UP government on multiple occasion have challenged Kappan's bail plea saying that the investigations have revealed clear links between the accused and PFI/CFI (Popular Front of India/Campus Front of India) top leadership, namely Kamal KP and Oma Salaam.
Those arrested were said to have links with the PFI and identified as Siddique Kappan from Malappuram, Atiq-ur-Rehman from Muzaffarnagar, Masood Ahmed from Bahraich, and Alam from Rampur.
Kappan during rounds of trial has maintained his unwavering stand that he was traveling to Hathras in order to report the development out there. Kappan is associated with a Malayalam news portal Azhimukham.
Siddique Kappan and others were charged under Sections 17 and 18 of the Unlawful Activities (Prevention) Act (UAPA), Section 124A (sedition), Section 153A (promoting enmity between different groups on grounds of religion), and Section 295A (deliberate and malicious acts intended to outrage religious feelings) of Indian Penal Code and Sections 65, 72 and 75 of the Information Technology Act.
In June 2021, Kappan lost his 90-year-old mother, who was suffering from a serious health ailment while he was serving his jail term. However, the SC in February of the same year allowed Kappan to meet his ailing mother.
Last month a single bench of Justice Krishan Pahal from the Lucknow bench of the Allahabad High Court rejected the bail application of Kappan owing to the high-profile charges imposed against him.