Published On
Who was Huu Can Tran? Los Angeles mass shooting suspect who killed himself in van
Huu Can Tran was once a dancer at the studio where he killed almost 12 people during Chinese Lunar New Year celebrations Author :
Ujjwal Samrat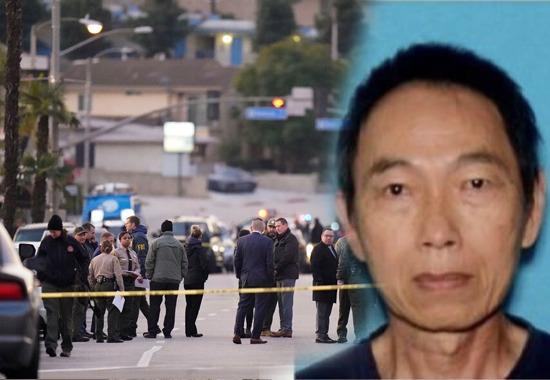 The Los Angeles mass shooting on Saturday shocked Americans and the world. Nearly 12 people were killed and 9 were seriously injured in a mass shooting in Monterey Park, east of Los Angeles in the US' of California late on Saturday night. US media reported that a 72-year-old man on Saturday night opened fire at a Chinese Lunar New Year party at Monterey Park in California's Los Angeles. Police tracked him down to a van and surrounded it. As the officers approached the vehicle, they heard a gunshot. Los Angeles County Sheriff Robert Luna was quoted by US media saying that the suspect 'sustained a self-inflicted gunshot wound and was pronounced dead at the scene.' Notably, the Los Angeles mass shooting suspect's name was Huu Can Tran and he shot himself in a white van. Now, the suspect is dead, Americans and people around the world are wondering who was Huu Can Tran opened fire with a semi-automatic gun at the people.
Who was Huu Can Tran?
As per reports, Huu Can Tran was once a dancer at the studio where he killed almost 12 people during Chinese Lunar New Year celebrations. Huu Can Tran, 72, taught lessons at the Star Ballroom Dance Studio almost every night in the early 2000s when he lived five minutes away in the San Gabriel Valley. CNN quoted the suspect's friend and they informed that he was 'hostile to a lot of people' at the studio and believed they said 'evil things about him.' Apart from teaching dance nearly five times a week, Tran was also a truck driver and registered a business, Tran's Trucking Inc., from 2002 to 2004. However, it was not confirmed when Tran stopped teaching lessons at the studio, but he relocated to Hemet in 2013 after about 20 years in Los Angeles.
Tran's ex-wife, whose identity was not revealed by the US media, said she was only married to the gunman for a short time before he filed for divorce in 2005. She recalled the first time she met Tran and he offered her free dance lessons. However, Tran's love fade quickly as she claimed the 72-year-old lost interest in her and became easily angered when she messed up on choreography. It is pertinent to mention here that their marriage license showed that Tran is an immigrant from China.
The Star Ballroom Dance Studio shooting was Tran's first stop before he went 30 minutes later to the Lai Lai Ballroom in nearby Alhambra where the people fought him off and took the gun. Tran then fled from the spot and was at large until Sunday when police found him in the van he used to flee the massacre.
Los Angeles Shooting: Man with a machine gun shot 9 dead, several injured at Lunar New Year Event in Monterey Park
Los Angeles shooting probe
As per reports, the investigation was launched by the US law enforcement teams and police surrounded the van with tactical vehicles and bomb squad trucks for hours before going inside the van. After the US police ordered the suspect to come out of the van, they heard a sound and believed the driver may have shot himself. This was followed by the search operation of the van which led to 'several pieces of evidence' linking Tran to the Monterey Park shooting, including a handgun. Another incident in nearby Alhambra has also been linked to Tran, where a group of people had wrestled a gun away from an armed man at a dance studio. Reportedly, the US police and investigators are now working to determine the motive behind the California mass shooting.
It is pertinent to mention here that till now in 2023, the Gun Violence Archive has recorded more than 2,500 deaths as a result of gun violence. In 2022, there were 647 mass shootings, 28 of which were mass murders.