Published On
Why Tesla is recalling 1.1 million cars in China? Check model name and number
Elon Musk-founded company Tesla will take back approx 1,104,622 vehicles that were produced between January 12, 2019, and April 24, 2023 Author :
Malkit Singh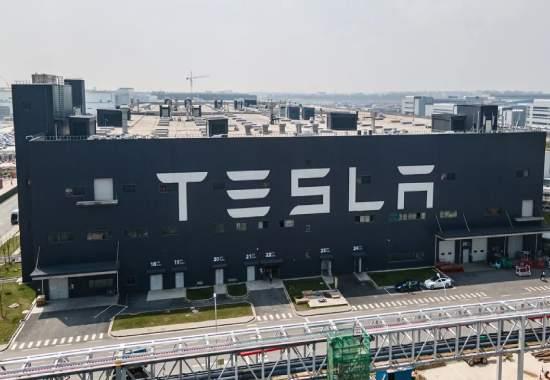 Elon Musk's electric vehicle company Tesla is recalling a massive 1.1 million cars back in its hut in China. China's top market regulator on Friday confirmed the reports and stated that Tesla's decision to recall its 1.1 million cars came after safety issues were raised in their electric vehicles. As per reports, Elon Musk-founded company Tesla will take back approx 1,104,622 vehicles that were produced between January 12, 2019, and April 24, 2023. The recalling will start from May 29 stated State Administration for Market Regulation (SAMR). The models to be recalled include imported Model S, Model X, Model 3, and China-made Model 3 and Model 6. Now, the question arises why Tesla is recalling approx 1.1 million cars. To know the answer continue reading-
Tesla Car recall reason
As per Chinese media reports, Telsa is recalling its cars due to safety issues. To be precise, Tesla cars have issues that may amp up the possibility of drivers, 'mistakenly stepping on the accelerator pedal' for an extended period which can increase the risk of collision of the car putting lives at stake and posing a 'safety hazard'. Tesla in its stated that it plans to make adjustments or add notification features to the recalled vehicles to reduce the risk. It is pertinent to mention here that it is not the first time Tesla has recalled its cars. In March, the American Electronic vehicle company called back more than 2,600 imported Model S cars in China. During that the hood of those vehicles could abruptly open while driving, making safety risks for the vehicle and other cars.
What Tesla will fix?
tesla will be fixing and updating its software so that the intensity of its regenerative braking can be set and also adjust the factory default state of the system. Not only this, the software update, the cars will notify the drivers whether they have pressed the accelerator for an extended period or not.
Elon Musk appoints new Twitter CEO
Who is Linda Yaccarino? NBCUniversal Executive likely to replace Elon Musk as new Twitter CEO
Elon Musk on Friday announced that he will be stepping down as CEO of the micro-blogging site as he has hired a new person who will be taking over his role in next 6 weeks. Elon Musk informed on his social media handle that he has hired new Twitter CEO and she will be starting in 6 weeks. Furthermore, Musk also explained his role in Twitter after he steps down as CEO. The Tesla Founder stated that his role will 'transition to being exec chair & CTO, overseeing product, software & sysops'. US media reports suggest that the new Twitter CEO will be Linda Yaccarino.