Yogi 2.0 begins in UP as he takes oath as CM for the second consecutive term
Yogi Adiyanath took the oath of the CM of Uttar Pradesh for the second time in a row. Keshav Prasad Maurya and Brajesh Sharma sworn in as the state's deputy Chief Ministers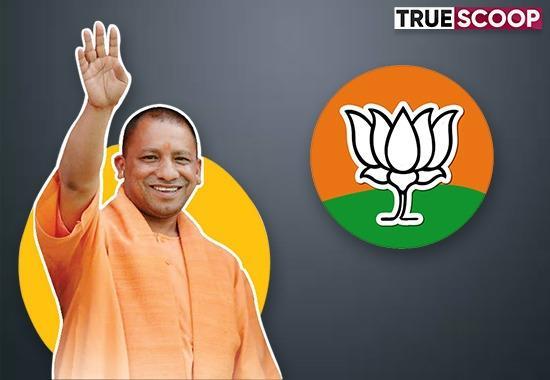 -

Yogi Adityanath sworn in as the CM of Uttar Pradesh for the second consecutive term. He took the oath at the Bharat Ratna Atal Bihari Vajpayee Ekana Cricket Stadium in Lucknow.

Prime Minister Narendra Modi, Union home minister Amit Shah and BJP president Amit Shah along with the state governor Anandiben Patel were present in the oath ceremony. There were many big names present there including Anurag Thakur, Dharmendra Pradhan, Rajnath Singh and others.

Yogi Adityanath has become the only leader in post-Independence India to have served as the UP CM for five years, and then got re-elected for another five-year term. For the first time since 1985, a party has returned to power in the state, with an electoral majority, for a second term.

Yogi's bulldozer ran in UP and went out crushing the hopes of the opponents. After BJP chose him to be the chief minister of UP after winning the 2017 polls, Yogi kept 36 ministries under his direct control, including Home, Economics and Statistics, Sainik Welfare, Home Guard, Personnel, and appointment, as well as Civil Defence.


Also read: Netizens trolls Mann and Kejriwal for demanding ₹50,000 Crores package, says, "Let's promise freebies.."

52 MLAs took oath in today's gala ceremony. . MLAs who have become ministers reached the CM residence. Calls have also come to those ministers who are to be made ministers. The names of about 20 ministers including former Deputy CM Dinesh Sharma, Shrikant Sharma, Satish Mahana, Mohsin Raza are not on the list.

BJP claimed a voting share of 41 percent this time in UP. BJP alliance won 273 in UP with a reduced tally from their 2017 score of 312 seats.