Published On
Yogi Adityanath, the monk who transformed Uttar Pradesh, broke traditions
Yogi's bulldozer ran in UP and went out crushing the hopes of the opponents.
Author :
Priyanka Vinayak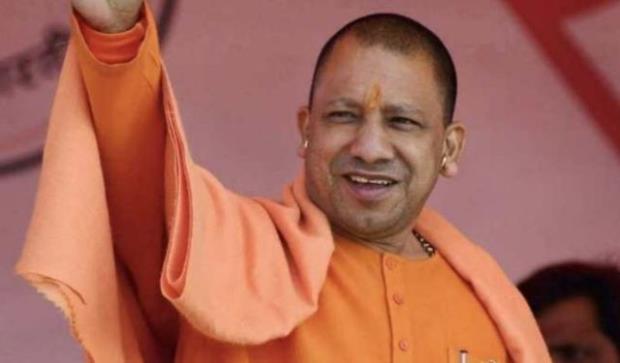 Yogi Adityanath has become the only leader in post-Independence India to have served as the UP CM for five years, and then got re-elected for another five-year term. For the first time since 1985, a party has returned to power in the state, with an electoral majority, for a second term.
A book on Yogi Adityanath is making headlines these days. 'The Monk who transformed Uttar Pradesh' mentions many interesting unheard stories related to Yogi. One of such interesting things is quoted in the book related to luxury cars tradition followed by previous CM's of Uttar Pradesh has been broken by Yogi. Akhilesh bought two luxury vehicles worth 7 crores, and then Mayawati took a ride on a Landcruiser. On the contrary, when Yogi came to power, he denied being part of any such tradition.
Shantanu Gupta is the author of the book 'The Monk Who Transformed Uttar Pradesh', was trolled for writing only success stories of Yogi Adityanath.
"I have written this book not for building the image of Yogi, but to break the negative image that has been created in the country about UP and its people. Yes, the hero of this book is 'Yogi' just like Rama was the hero of Ramayana," he said.
Yogi's Gorakhnath Math has been mentioned in this book. Actually, the responsibility of the construction of the monastery is on the shoulders of a Muslim from the beginning till now.
The conversation with that contractor is also recorded in this book, whose bottom line is that Yogi is not anti-Muslim. There are shops of Muslims around the monastery, they also have their opinion. This strengthened the impression that Yogi was not affected by Islamophobia.
Yogi's bulldozer ran in UP and went out crushing the hopes of the opponents. After BJP chose him to be the chief minister of UP after winning the 2017 polls, Yogi kept 36 ministries under his direct control, including Home, Economics and Statistics, Sainik Welfare, Home Guard, Personnel, and appointment, as well as Civil Defence.