Published On
"You f****** with my mental health now, bro..." American rapper Kid Cudi revelation on rift with former collaborator Kanye West
The rift between the two dates back to February after Kanye removed Cudi's contributions from his 'Donda 2' album just because the latter was sharing friendly relations with 'Saturday Night Live' star Pete Davidson who was in a relationship with Kanye's ex Kim Kardashian
Author :
Tushar Singh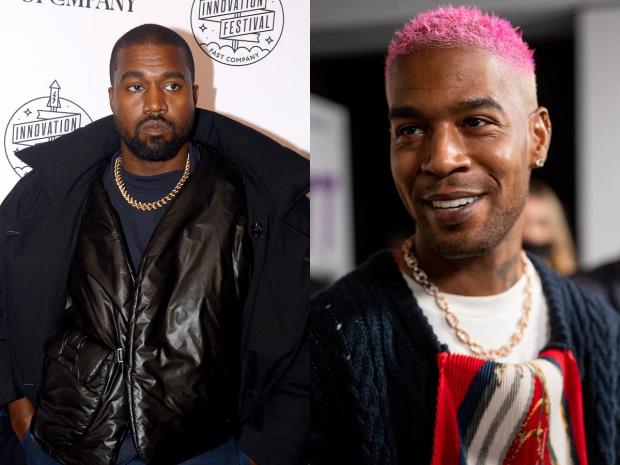 American rapper and once a great friend besides being a collaborator of Kanye West, Kid Cudi has showered his anguish and Kanye's erratic behavior as he says in an interview.
The rift between the two dates back to February after Kanye removed Cudi's contributions from his 'Donda 2' album just because the latter was sharing friendly relations with 'Saturday Night Live' star Pete Davidson who was in a relationship with Kanye's ex Kim Kardashian.
Cudi's statement was published in a new profile published in the American Esquire magazine, the statement read, "I've been on every one of that man's albums. He's only been on two of mine. That should tell you something," Cudi told Esquire about West. "And don't think I didn't ask."
Several American media also reported after removing Cudi from his 'Donda 2' album, Kanye also posted several anti-Cudi images on his Instagram pages.
One photo showed West around a table with Cudi, Davidson, and Timothee Chalamet. West put an 'X' over everyone's face except Chalamet's. He also photoshopped the poster for 'Captain America: Civil War', and depicted Davidson, Cudi, and Kardashian as an opposing team.
Netflix USA: Wednesday trailer puts the black magic on display for Americans: Tim Burton webseries trends atop
"Do you know how it feels to wake up one day, look at your social media, and you're trending because somebody's talking some s*** about you?" Cudi said, quoted by the American media.
"And then you got this person's trolls sending you messages on Instagram and Twitter? All in your comments? That s**t pissed me off.
That he had the power to f*** with me that week. That he used his power to f*** with me. That pissed me off. You f****** with my mental health now, bro," Cudi further added in his retaliatory statement.