Published On
Zareen Khan to be arrested? Kolkata court issues warrant against Bollywood actress
In 2018, Zareen Khan was slated to perform during a Durga Puja function, however, she did not attend the event. Author :
Malkit Singh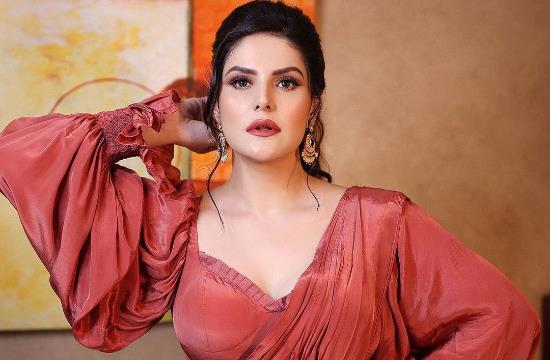 Bollywood actress Zareen Khan who made her debut into the Hindi film industry opposite Salman Khan in the movie titled Veer is facing serious legal trouble. As per reports, a Kolkata Court on Sunday issued arrested warrant against Bollywood actress Zareen Khan in connection with an alleged cheating case. A case was registered against Zareen Khan in 2018 and the Bollywood actress failed to appear before the court despite being summoned multiple times. The Investigating Officer (IO) in the case had submitted the charge sheet against Zareen before the Sealdah court in Kolkata. Notably, Zareen neither appealed for bail, nor appeared before the court. Following her repeated absence, the court issued an arrest warrant. As a result, it is a possibility that Zareen Khan may be arrested.
Why arrest threat is looming upon Zareen Khan?
As per reports, in 2018, Zareen Khan was slated to perform during a Durga Puja function, however, she did not attend the event. The organizers reportedly kept on waiting for Zareen's arrival but she did not come to Kolkata for her performance. The cops linked to the development informed that one of the organisers had filed a written complaint of cheating against the Bollywood actor and her manager. An FIR was registered against both and they were asked to appear for questioning.
Also Read: Bambai Meri Jaan True Story: Who was 'real-life' Habiba Kadri & how did she die?
As per reports, Zareen Khan did show up for questioning back then, and claimed to be misguided by the organizers. Not only this, Zareen had also alleged that she was told by the organizers that eminent ministers, including Bengal's Chief Minister, would attend the function. However, her team later found out that it was a small-scale event in north Kolkata. She had also said that there was a miscommunication over flight tickets and other accommodation, following which she had to skip the show. Zareen Khan had also filed a case against the organisers of the show at a local court.
It is pertinent to mention here that Zareen Khan also broke her silence on the arrest warrant saying, "I'm sure there is no truth to this. I'm surprised too and am checking with my lawyer. Only then will I be able to give you some clarity. In the meantime, you can speak to my PR."