With the number of Covid-19 cases on the rise, India is fighting a major battle against the highly contagious virus. For the fifth day in a row, India registered over 300,000 new infections of the coronavirus disease (352,991 cases to be exact). Babar Azam, the Pakistani cricket captain, posted a message on Facebook about India's fight against Covid-19, expressing his support for the country.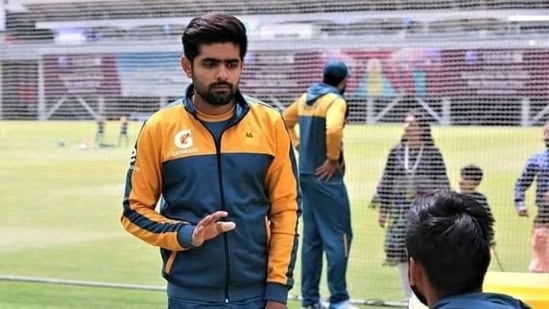 "Prayers with the people of India in these catastrophic times. It's time to show solidarity and pray together. I also request all the people out there to strictly follow SOPs, as it's for our safety only. Together we can do it. #StayStrong" tweeted Babar.
Dimuth Karunaratne, the Sri Lankan Test captain, has also offered his support and prayers to the people of India during this difficult period."In India, I've heard about the COVID-19. It's incredibly painful! To India as a whole, a country dear to my heart. Please stay healthy and strong; this period will pass, and I am confident that India will emerge stronger. My thoughts and prayers are with and for you. Let us join forces to combat #COVID19 India "He sent out a tweet.
Shoaib Akhtar, a former Pakistan pacer, had previously appealed to his Pakistani fans to come forward and assist India in combating the current coronavirus crisis."Any government would be unable to address the current crisis. I am pleading with my government and supporters to assist India. India needs a large number of oxygen tanks. I implore everyone to donate and collect funds for India so that they can get oxygen tanks "In a video on his YouTube channel, Akhtar said. In the midst of the pandemic, the former pacer expressed solidarity with the Indian people, saying, "We must become each other's help."India is having a lot of trouble with Covid-19. Support from all over the world is needed. The healthcare system is on the verge of collapsing. It's a Pandemic, and we're all affected. We must become each other's pillars of support "Akhtar had sent out a tweet.

COVID-19 cases are on the rise in India, with 3.52 lakh new cases recorded in the last 24 hours. This is the largest single-day increase since the pandemic began.