Is Sehaj Arora dead? Amid leaked video controversy Kulhad Pizza owner issues statement
Sehaj Arora denies false rumors; Urges public to verify information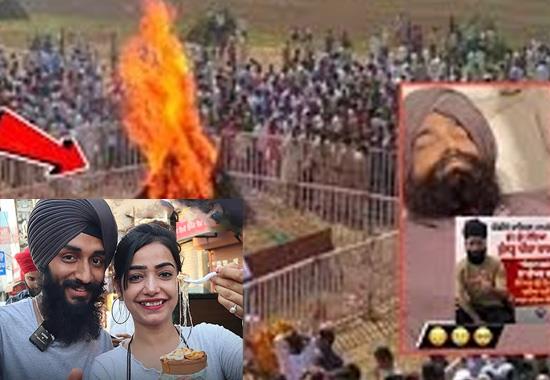 -

Jalandhar: The well-known couple behind Kulhad Pizza finds themselves embroiled in yet another controversy as a viral video on Youtube that Sehaj Arora, one half of the duo, has committed suicide. However, he has refuted these claims, calling them fake.

Just a few minutes ago, Sehaj Arora took to his Facebook page to dismiss the news as baseless.

If you haven't seen the Facebook post yet , Here's it:

Also Read: Kulhad Pizza Couple Video Leak Case Update: Two women arrested, Police awaiting technical report

In his post, he categorically stated, "Fake News," and appealed to the media not to manipulate old interviews and urged the public not to believe in these rumors.

The viral video in question suggests that during the last rites of SehajArora, Gurpreet Kaur, his partner, was seen weeping inconsolably, which has now been debunked as a falsehood.

It's worth noting that the couple has faced significant online trolling due to their controversial videos. In recent days, ACP's statement regarding the matter came to light, revealing that two girls had been apprehended in connection with this case.

However, investigations are still ongoing, and technical aspects of the case are yet to be fully determined.