Published On
RBI keeps Repo Rate unchanged at 6.5%: Lowers inflation projection for FY24
MPC unanimously decided to keep the policy change unchanged at 6.5 per cent Author :
Navjot Kaur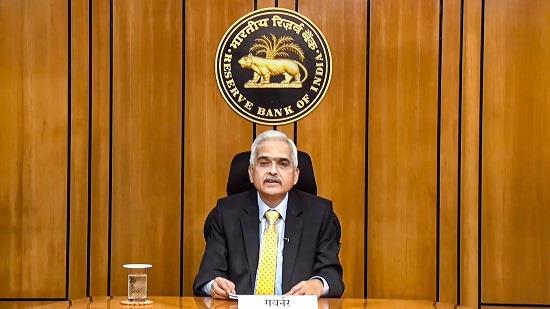 The Monetary Policy Committee (MPC) of the Reserve Bank of India (RBI) unanimously decided not to raise the repo rate, keeping it unchanged at 6.5% The decision was announced on Thursday by the RBI Governor Shaktikanta Das, who said the MPC decided to keep the policy repo rate the same.
The committee believes that the previous rate hikes are transmitting through the economy and will help contain inflationary pressures in the future.
"The cumulative rate hike of 250 basis points undertaken by the MPC is transmitting through the economy and its fuller impact should keep inflationary pressures contained in the coming months. Monetary policy would need to be carefully calibrated for alignment of inflation with the target. Against this backdrop, the MPC decided to keep the policy repo rate unchanged at 6.50 per cent," Das.
The majority of the MPC, with one member expressing reservations, agreed to continue with the stance of "withdrawal of accommodation." He also added that the MPC will take further decisions "promptly and appropriately as required".
The central bank's gross domestic product (GDP) growth projection for FY24 also remains unchanged at 6.5%, with quarterly projections ranging from 5.7% to 8%.
The inflation projection for FY24 was revised slightly downward to 5.1% from 5.2%, but it is still expected to remain above the targeted 4%.
The RBI Governor emphasized the importance of reaching the targeted 4% inflation and stated that the current monetary policy actions have yielded desired results, allowing for unchanged rates.
Govt willing to have discussion with protesting wrestlers: Anurag Thakur
India's forex reserves stood at $595.1 billion on June 2, indicating a healthy position.
The current account deficit is expected to have further moderated and is deemed manageable for FY24.
This decision comes after the RBI implemented six successive rate hikes and represents a pause rather than a shift in policy, with the possibility of further tightening in the future.