Published On
Adani FPO: Why Gautam Adani called off 'fully-susbcribed' 'Follow-on Public Offer' after Budget 2023?
Adani FPO Cancellation came in the night after Finance Minister Nirmala Sitharaman tabled the budget 2023 and the share market witnessed mixed performance Author :
Ujjwal Samrat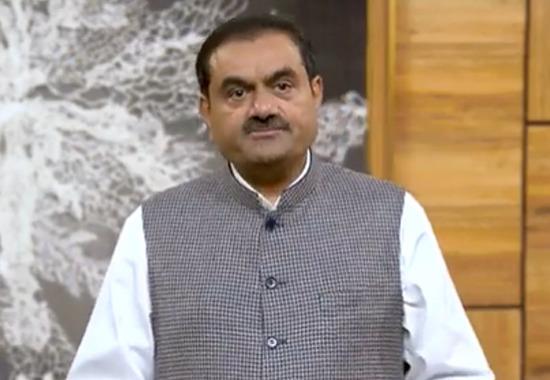 Despite the Rs 20,000 crore share sale of Adani's flagship firm being fully subscribed, the group called off its FPO on Wednesday, February 1. A day after the cancellation of the fully subscribed FPO, Gautam Adani shared his video and revealed the reason behind his surprising decision. For the unversed, Gautam Adani is the Chairman of Adani Enterprises Ltd and is among world's richest person according to Forbes list. On Adanci FPO Cancellation reasons, Gautam Adani released a video message for the buyers and investors who subscribed to his ambitious Follow-on Public Offer (FPO) and stated that after witnessing the volatility of the market, the board felt it would not be morally correct to proceed with the FPO.. Once the market stabilises the board will review the market strategies. In a layman's language, FPO (Follow on Public Offer) is a process by which a company, which is already listed on an exchange, issues new shares to the investors or the existing shareholders, usually the promoters. FPO is used by companies to diversify their equity base. Notably, Adani FPO Cancellation came in the night after Finance Minister Nirmala Sitharaman tabled the budget 2023 and the share market witnessed mixed performance. Now, the question arises why Adani's FPO cancellation was announced after the budget and why Adani stocks continue to plummet in the stock market.
Adani Group's reason for calling off its FPO
'Chairman' Gautam Adani on Thursday issued a video message and revealed why the company reached to a surprising conclusion. Here's what Gautam Adani said-
"After a fully subscribed FPO, yesterday's decision of its withdrawal would have surprised many but considering the volatility of the market seen yesterday, our board strongly felt that it would not have been morally correct to proceed with the FPO. In my humble journey of over four decades as an entrepreneur, I have been blessed to receive overwhelming support from all stakeholders and particularly the investor community. It is important for me to confess that whatever little I have achieved in life is due to the faith and trust reposed by them", he said.
"I owe all my success to them," he added.
Adani further said, "For me the interest of my investor is paramount and everything is secondary. Hence to insulate the investors from potential losses we have withdrawn the FPO. This decision will not have any impact on our existing operations as well as our future plans. We will continue to focus on timely executions and delivery of projects. The fundamentals of our company are very strong, our balance sheet is healthy and assets robust".
"Our EBITDA levels and cash flows have been very strong and we have an impeccable track record of fulfilling our debt obligations. We will continue to focus on our long-term value creation & growth will be managed by our internal accruals. Once the market stabilises, we will review our market strategy. We have a strong focus on ESG & every business of ours will continue to create value in a responsible way. The strongest validation of our governance principles comes from the several international partnerships that we have built across our different entities," he added.
"I take this opportunity to thank our investment bankers, institutional investors and stakeholders from within and outside the country for giving unflinching support to the FPO".
What is Hindenburg's report? New York-based company's research call Adani 'The Largest Con'
Adani added, "Despite the volatility in the stock over the last week, your faith and belief in the company, its business and the management have been extremely reassuring and humbling for all of us. We are very confident that we will continue to get support in the future also. Thank you again for putting your trust in us". Jai hind!
Why does the Adani Group's stock continue to fall?
It is pertinent to mention here that a few days before the launch of Adani Group's FPO, New York-based short-seller company Hindenburg research report called Adani the biggest corporate con and raised 88 questions from the Indian firm in its report. Hindenburg research posted a detailed report and analysis on January 25, 2023 with a title saying, 'Adani Group – How The World's 3rd Richest Man Is Pulling The Largest Con In Corporate History'. Hindenburg raised a total of 88 questions from the Adani Group in its research. As per the New York-based firm, Hindenburg was preparing a whistleblower report on Adani for the past 2 years. Hindenburg's whistleblower report consists of 106 pages, a 32,000-word report, and over 720 citations.
Seeing in a nutshell, Hindenburg Research has alleged that Adani Group was "engaged in a brazen stock manipulation and accounting fraud", a charge the conglomerate described as malicious, unsubstantiated, one-sided, and having done with malafide intention to ruin its share sale. Hindenburg, a US-based investment research firm that specialises in activist short-selling, said its two-year investigation reveals that "the Rs 17.8 trillion (USD 218 billion) Indian conglomerate Adani Group has engaged in a brazen stock manipulation and accounting fraud scheme over decades."
Following this, a war of words between the Adani Group and Hindenburg started. However, after the reports and claims, the Adani Groups started to fall. In fact, Adani's personal wealth has plummeted by around $40 billion since January 25.
Budget 2023 and mixed performance of India's stock market
Domestic indices pared gains and slipped into negative territory and ended on a mixed note amid volatility as budget excitement settled. During the day, the BSE Sensex jumped over 1100 points, touching an intraday high of 60,773.44 and NSE Nifty 50 surpassed the 17,970 mark but then immediately after the FM's speech finished, indices started falling. Markets have been trading lower for the past few days as the Hindenburg-Adani saga shook investors' sentiment but today both the equity benchmark indices surged following the budget announcement by Finance Minister Nirmala Sitharaman but towards the end of the trading session they crashed 1%.