Alex Collins Death Reason: What happened to former NFL Seattle Seahawks' running back star?
Alex Collins's death was confirmed by head coach John Harbaugh who remembered him as a 'great teammate who had an uplifting spirit'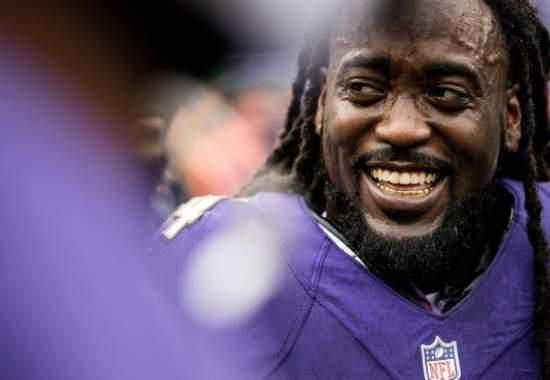 -

In what came as a shock and sad development, former NFL running back star Alex Collins who played for the Seattle Seahawks and Baltimore Ravens between 2016 and 2021 died on Monday night. Alex Collins's death was confirmed by head coach John Harbaugh. Alex Collins was just 28 years old and therefore his death comes as a shock for many NFL fans. As soon as the former NFL star's demise report was confirmed, fans took to social media and expressed their desire to know about Alex Collins's death reason. Therefore those looking to know about Alex Collins' death reason, below is everything you need to know-

Alex Collins' death reason-

John Harbaugh in his detailed statement remembered Alex as a 'great teammate who had an uplifting spirit'. John further remembered that Alex was a great teammate and his death will fill a void in the world NFL. "Alex was a joy to be around and someone whose light shined brightly," Harbaugh said adding "I'll always remember him for being a great teammate who had an uplifting spirit that impacted everyone he encountered. He was also a smart player who ran with unlimited determination, and he contributed to a lot of our success during his time in Baltimore. We send our heartfelt condolences and support to Alex's family. May he now rest in God's eternal peace."

The Ravens stated, "With heavy hearts, we mourn the passing of Alex Collins. Always quick to greet everyone with a smile, he was a genuinely kind person who carried a special joy and passion wherever he went. May Alex always be remembered for the light and love he brought to so many people in his life."

Coming to Alex Collins' death reason, the former NFL star reportedly died in a motorcycle crash in Lauderdale Lakes, Florida. As per the Broward County Sheriff's Office which was quoted by a US media portal, the crash occurred Sunday night at around 10:20 p.m. local time. Initial investigation suggests that Alex Collins was on his motorcycle when he struck an SVU that was turning left. The collision was so strong that Alex died on the spot. As per authorities investigating the matter, the driver of the SUV remained on the scene and cooperated with them. "The impact caused the motorcyclist to enter the rear passenger side window of the Chevrolet and come to a final rest inside the car," officials said as per US media adding, "The collision also caused the Chevrolet to rotate clockwise before finally resting."

For the unversed, Alex Collins was a stellar running back at Arkansas before the Seahawks selected him in the fifth round of the 2016 NFL Draft. He played one initial season with Seattle before he later joined the Ravens.

What did netizens say about Alex Collins's death?

Also Read: Melissa Reddy Video: Sky Sports News reporter apologizes over foul remarks on Manchester United goalkeeper

A user wrote, "Rip a legend. Always sad to see a young soul lost too soon."

"Tragic. What's with all of these young athletes dying lately?" wrote another user.

Another user wrote, "Alex Collins was so special man. Amazing teammate and a guy everyone was down to kick it with. This man invited me and wifey out one time in Baltimore and I will never forget it. We show up to the spot and AC is no where to be found. We are looking around for him for 20 min and finally I feel a little nudge on my shoulder. I turnaround and AC is walking behind me, drops his shades to his nose and signals with his eyes to follow him. It was so funny and smooth, we forgot he was 20 min late. AC told us he had to be discreet because he couldn't have everyone knowing he was there. The rest of the night, we found out why. Everywhere AC went that night everyone knew him. Everyone was excited to see him, laughing when he came around and showing him love. You see everyone loved this man and his energy was contagious. To end the night, he hit this dance with all the fans watching him on the dance floor. WHAT A NIGHT and WHAT A GUY AC WAS. Shared more laughs than people know and I'm blessed to have been your teammate my brother. Rest In Peace."
Alex Collins was so special man. Amazing teammate and a guy everyone was down to kick it with. This man invited me and wifey out one time in Baltimore and I will never forget it. We show up to the spot and AC is no where to be found. We are looking around for him for 20 min and… pic.twitter.com/zNLjxk5vRh

— Robert Griffin III (@RGIII) August 15, 2023