Published On
Bollywood in FEAR of leaking Whats App chats; Trying to DELETE from Cloud permanently but is it POSSIBLE?
After Aryan Khan drug case, bollywood WhatsApp messages are leaking again, which has alarmed a number of smartphone users. Is it possible, then, to wipe the phone data and sleep soundly if one wishes privacy?Read more..
Author :
Sheetal J Bhalla
The current Mumbai drug case involving Bollywood superstar Shah Rukh Khan's son Aryan Khan and actress Ananya Pandey has brought WhatsApp chats into the spotlight once again. The route of the continuing probe appears to be driven by WhatsApp chats between these celebrities. This is now becoming the norm. It's also surprising, given WhatsApp's guarantee that the platform is completely end-to-end encrypted, and that any messages or media sent on it cannot be accessed by anyone.

Also Read: Aryan case probe official Wankhede reaches Delhi, denies being 'summoned'
Last year, however, the whole Bollywood industry was stunned when the NCB obtained Rhea Chakraborty's WhatsApp conversations. NCB has acquired chat messages from a conversation between Ananya Panday and Aryan Khan, according to the sources. According to insiders, numerous Bollywood celebs have been put on high alert as a result of this. Whether they have something to conceal or not, many people are increasingly attempting to get their phones deleted in order to remove texts, images, and other data that might lead to privacy violations.

Also Read: Ananya Panday skips Day 3 of NCB questioning, cites personal commitments; fresh summons to be issued

Is it possible to delete all of the data on your smartphone without having any proof? It's a lot more difficult than it appears to be. Let's read below.


Is WhatsApp conversations end-to-end encrypted?
In a report, the investigative website ProPublica discovered that WhatsApp has employed 1,000 content supervisors. These content assessors examine what is being sent over WhatsApp. That is, your WhatsApp content isn't entirely private. According to this study, WhatsApp staff are reading, monitoring, and listening to their users' content. Howvever WhatsApp says that all of its users' data is encrypted end-to-end.

It's clear from the WhatsApp messages that have revealed in recent Bollywood cases that your previous chats can be deleted. Despite the fact that your chats are end-to-end encrypted, they are preserved as a backup on your phone and in cloud storage.


Where WhatsApp chats are saved, How to delete them?
WhatsApp asks for permission to access your data when we create an account. It contains all of your information, such as your location, camera, contacts, images, and videos. WhatsApp will not operate until you give them permission. WhatsApp has certain basic settings that take a daily backup of your data. If you wish to erase WhatsApp conversations in this scenario, you'll need to delete them from all platforms. To erase the conversation, keep these things in mind...


1. Disable cloud backup
If you don't want your WhatsApp conversations to end up in the wrong hands, turn off the automated cloud option right now. If you remove WhatsApp after this, you won't be able to restore your previous chats when you reinstall the app. To turn off WhatsApp, follow these steps—


Go to Settings > Chats > Chat Backup > Back up to Google Drive > Select Never

On your phone, open Google Drive. Go to the Backup section of the menu. You'll come across WhatsApp Backup. Delete it from here. Delete from the Trash as well. Aside from that, the backup file must also be deleted from the phone's internal storage. Go to my file for this. Then navigate to the internal storage and find the WhatsApp folder.Delete all of the files in the backup here. Remove them as well from the trash.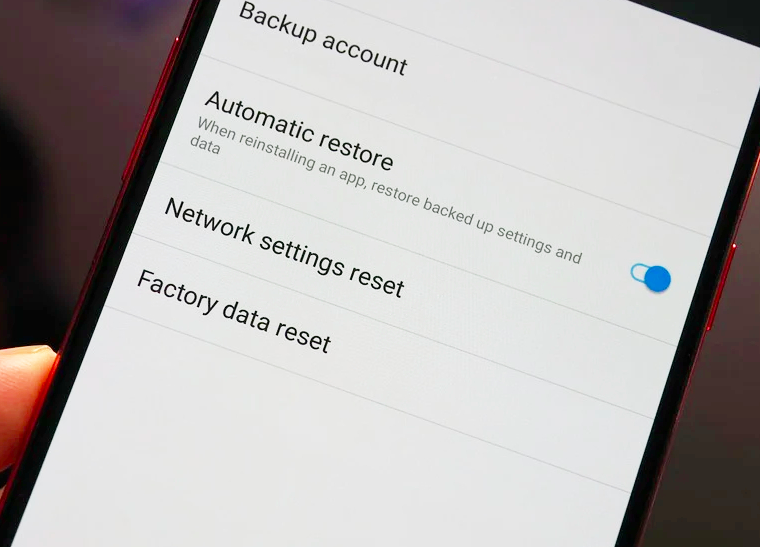 2. Will deleting backup, delete all the chats?

This is something we discussed with two experts.

a). Ritu Maheshwari (Cybersecurity and Cloud Computing)- When we erase data from our phone or cloud storage, it is believed that it is kept as an image even after we delete it. Data can be retrieved with the use of software in this circumstance. This is the same as deleting a file from your machine and then recovering it with software. When we send a message using WhatsApp, we have the choice of deleting it for myself or deleting it for everyone. Meanwhile, even if you delete the message, it will be stored as an image if the recipient has read it.


b). Abhishek Tailang (Technology Expert)- According to reports, when we cancel a social media account, the company stores the data associated with that account for 30 to 45 days. The Company anticipates that the User will return to the Platform or that his or her account was accidentally closed. Thus for 45 days, his data is fully secure.



3. Is there option to permanently delete data ?



Data is stored on physical storage or in the cloud on any device, such as a phone, tablet, or laptop. Internal storage is another name for physical storage. When you remove a photo or video from your internal storage, it is not instantly erased; instead, it is moved to the trash can. You have a month to recover it back.
Writable and non-writable sectors are created by all storage systems that employ hard drive or card storage. It is non-readable as long as there is data on the phone; once you erase it, it becomes writable. Data that has been deleted is not overwritten until new or fresh data arrives. That is, in order to permanently delete any data, you will have to delete some non-essential data on a regular basis.
By doing a factory reset, data that is not saved on any other platform, such as Mail or the Cloud and thus can be erased. You may restore your phone to its original state by performing a factory reset. That is, you must do the phone's setup process once again.