Published On
Cars,Refrigerator, affordable houses to cost more
Car prices increased Tax rebate on affordable housing goes and refrigarators and wireless ear buds to cost more
Author :
Guneet kaur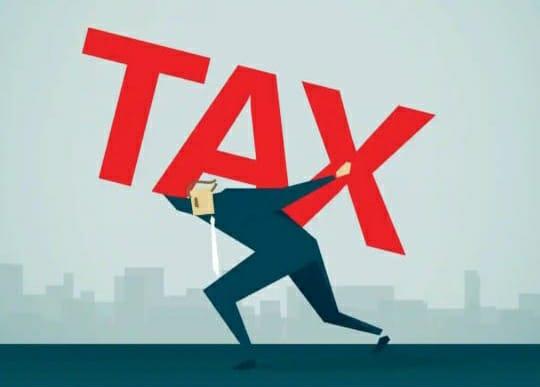 New Fiscal Year has started and there are some changes pertaining to Banking, taxation and Automobile sectors that will affect the common man. Like Cars and Highway travel will cost more from today and Crypto investment will be taxed
Let us inform you of the 12 major changes that will affect your pocket.
1.
Highway Travel become costlier:
Toll rates have been increased by NHAI. Toll will cost INR 10-65 more today onwards.
Small Vehicles will have to pay INR 10-15 more whereas Toll for heavy vehicles has been increased by up-to INR 65.
2.
No Additional Rebate on Affordable Housing:
Deduction of INR 1.5 Lacs under Section 80EEA earlier given on interest of home loan for an affordable house in addition to INR 2 lacs under 24B has been withdrawn.
3.
Interest on PF to be taxed:
Employees who deposit more than INR 2.5 Lacs in their PF accounts will be taxed on interest. For calculations, PF will be divided into two parts. First part up to INR 2.5 Lacs which will be exempted. And Second anything above that which will come under taxation.
4.
Penalty for not Linking PAN with Aadhar:
From today onwards, when you will link PAN card With Aadhar, you will have to pay a penalty of INR 500/up to 30th June and afterward, the penalty will increase to INR1000/.
5.
Automobiles To Cost More:
Almost all the companies including TATA, Toyota, BMW, Mercedes are increasing their prices by 2%-4.5%.
6.
Medicines to cost More:
More than 800 life-saving drugs from anti-biotics to painkillers will cost up to 10% more from today.
7.
Crypto to be taxed @ 30%:
CryptoCurrency will be taxed @ 30% from today. Any profit incurring out of sale of Crypto will also be taxable. TDS @ 1% will be charged on every transaction from 1st July.
8.
Rules on Investment in Mutual Fund Changed:
Use of instruments like Check or Demand Draft in purchase of Mutual Funds has been stopped from today. Now you have to pay through UPI or Net Banking to invest in Mutual Funds
9.
Wireless Ear-buds, Refrigerators to Cost More:
Duty on import of some parts of wireless ear-buds has been increased which will increase the production cost and may result in a price hike. Similarly, import duty on some parts of compressors has also been hiked which may result in an increase in the prices of Refrigerators.
10.
Small Saving Schemes to be linked with Bank Accounts:
Small and Micro Saving Schemes Post Office like Time Deposit, Senior Citizen Savings, Monthly Savings must now be linked with either Post Office Savings account or Bank Account. Any Interest or Maturity amount will only be transferred electronically and no cash transaction will be allowed.
11.
Changes in Axis Bank Savings account rules:
Average Monthly Balance in Axis Bank Savings Account has been increased from INR10000/ to INR 12000/
12.
KYC of Bank and DEMAT Accounts:
All Bank and DEMAT accounts must have updated KYC now failing which accounts may be de-activated.