Wrestler Sushil Kumar was apprehended by Delhi police near Mundka metro station on Sunday morning after being missing for days. Police were looking for the missing wrestler in connection with the murder of Sagar Dhankhar, a former junior national champion, at Chhatrasal Stadium.


Sushil Kumar and his right-hand man Ajay Kumar were apprehended by a Delhi Police special unit while they were going to meet one of their acquaintances.




During the interrogation, Sushil admitted that he merely wanted to teach the deceased a lesson so that no one would mess with him or in the future. He admitted that he had no plans to kill Sagar Dhankar.

According to Delhi Police sources, the dispute between Sushil Kumar and Sagar Dhankhad originated from Sushil Kumar's ownership of a flat in Delhi's Model Town area.

Sagar used to rent this flat with a friend named Sonu Mahal, who is thought to be wanted gangster Kala Jathedi's right-hand man.








The initial investigation found that the dispute between Sushil Kumar and Sagar began over the flat's rent and evacuation.

The Kala Jathedi Gang was after Sushil Kumar and his friends after the death of Sagar Dhankhar. Sonu, the nephew of criminal Sandeep aka Kala Jathedi, was also there when Sushil Kumar attacked Sagar Dhankhar.

Sonu was fighting back against Sagar's attack. Sushil Kumar also struck Sonu during the battle, causing him significant injuries. Sonu is a well-known criminal who has been charged with 19 counts of murder, extortion, and robbery.

Connection with Kala Jathedi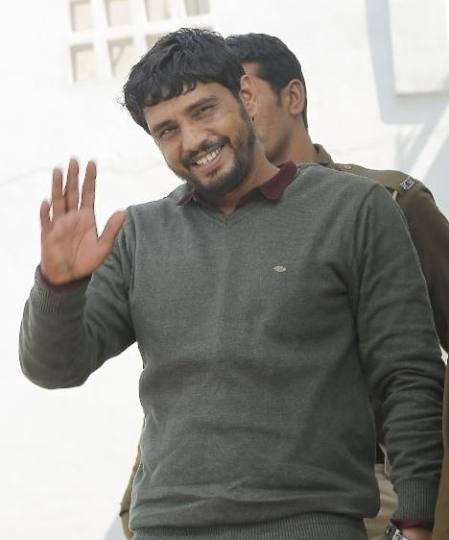 Sushil Kumar allegedly teamed up with Jathedi and bought a flat in Model Town's M2 block in northwest Delhi, which is the center of the entire incident.

Many crime plots were formed at the flat, which was used to shelter criminals from the Jathedi-Lawrence Bishnoi gang.

Kala Jathedi sought Sushil Kumar's assistance in gaining control of toll tax booths in Delhi, Uttar Pradesh, and Haryana.
Sushil Kumar's involvement has also been proved in a recent extortion case reported from New Delhi's Model Town area.
According to the report, fugitive gangster Sandeep alias Kala Jathedi demanded Rs 1 crore in protection money from a cable businessman.
Sushil Kumar is suspected of being behind a ransom call made from an international number, according to investigations.
Sushil, on the other hand, had a falling out with Jathedi over their joint ownership of the Model Town property and had teamed up with jailed gangsters Neeraj Bawana and Naveen Bali.


Connection with Neeraj Bawana gang

Sushil Kumar, a two-time Olympic medalist, allegedly joined the gang of jailed gangster Neeraj Bawana after falling out with Jathedi.

According to police sources, Sushil Kumar was accompanied by some Bawana henchmen on the night of the murder.

One of the vehicles, a Scorpio SUV, was seized near the scene of wrestler Sagar Dhankad's death and has been linked to Bawana's henchman, Mohit.