Published On
Commonwealth Games 2022: Achinta Sheuli's record golden lift won India its 3rd Gold
20-year-old registered the games record in the category to his credit in the snatch and combined lift
Author :
Ujjwal Samrat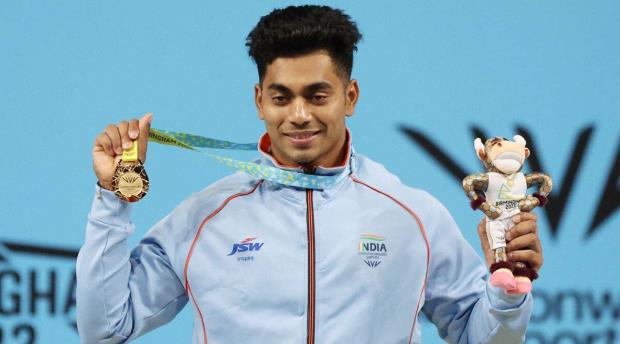 20 years old Achinta Sheuli from Howrah has clinched India's third gold in weightlifting in the 73 KG category at the ongoing commonwealth games in Birmingham. Achinta smashed the game's record twice in the snatch round by lifting 140 and 143 KGs registering his personal best.
He also registered the game's record in the combined lift to his credit in the category by recording 313 KG with his 170 kilos of lift in the clean & jerk round. The two-time Commonwealth champion made three straight successful lifts with 137 KG, 140 KG, and 143 KG in the snatch section and proceeded to the clean & jerk round with the advantage of 5kilos.
Sheuli easily managed to lift 166 KG in the first attempt of the second round, and 170 KG in the third by failing in his second attempt of the second round. The Kolkata-based lifter before joining the Army supported his mother and brother in tailoring after his father died when he was 12.
The Malaysian lifter Erry Hidayat Muhammad attempted for 176 KG lift on the second and third try only to fail on both and had to settle for silver with the best effort of 303 KG (138 KG, 165 KG). Shad Darsigny of Canada won bronze with a combined lift of 298 KG (135 KG, 163 KG).
With Achinta's gold India bagged its sixth medal in the ongoing games all in weightlifting. Earlier in the day, 19-year-old Jeremy Lalrinnunga won the gold medal in the men's 67kg category, pushing India up in the medals tally.