Published On
CWG 2022: Sanket Sargar's 'painful second attempt' viral video shows weightlifter's elbow injury; Watch
Sanket has won Silver Medal for India by lifting a weight of a total of 248 Kg, the first medal for India in Commonwealth Games 2022.
Author :
Guneet kaur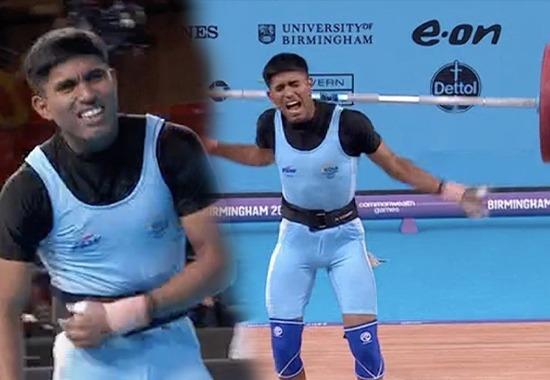 India has got its first silver medal in Commonwealth Games 2022 in Birmingham. After winning the medal he dedicated his medal to tall the freedom fighters of India.

Sanket lifted 135 kg in the first round but failed in the second and third rounds. He got injured and twisted his hand during the second round. Despite his injury, he tries for the third round, but couldn't win the gold for India.
Sanket lost just one kilo as Mohamed Aneek Kasdan of Malaysia won the gold medal by lifting a total weight of 249 kg.
Watch Video
With this Sanket, Sagar has opened the medal account for India in the Commonwealth Games 2022.