Shekhar Suman, who has consistently voiced the case of Sushant Singh Rajput's death, has fallen victim to fake news. After a news channel ran fake news of his son's suicide, the actor became worried and tried to contact his son. However, Adhyayan absolutely safe and is currently in Delhi. Shekhar Suman has also spoken of taking legal action against that news channel. While sharing a video clipping, Shekhar wrote - We saw the news, which devastated all of us. This news claimed that my son, Adhyayan Suman, died by suicide. We contacted Adhyayan soon after seeing this news.
He wrote- "My son was in Delhi and his number was not even visible. Because of this, we all died several thousand times in that one moment. This shocking news has had a very bad effect on us all. I demand an apology from the channel. ''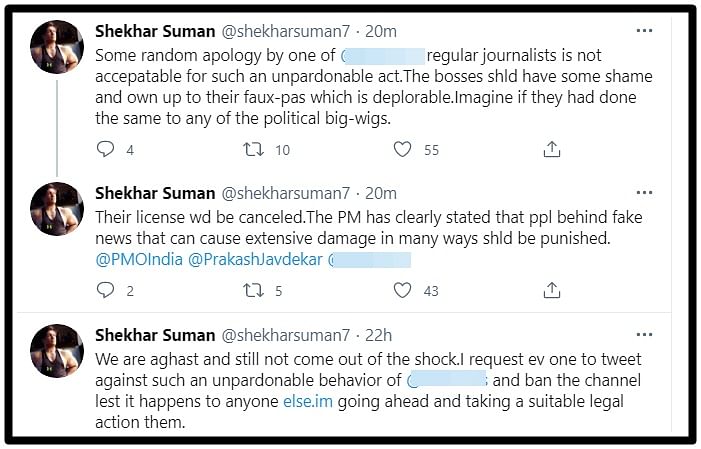 Following this, Shekhar expressed his gratitude to Republic TV Editor-in-Chief Arnab Goswami. Shekhar took to Twitter and wrote, "Me n my family are extremely touched by Arnab Goswami's kind gesture of personally calling me up to sympathize with wat we went thru, thanks to fake news by@ZeeNews.Thank you Arnab from the bottom of my heart.Gratitude."
Also Read: 'Adhyayan Suman Dies By Suicide': Shekhar Suman lashes out at media house for spreading fake news