Published On
FIFA WC 2022 Opening Ceremony: When and where to watch live on TV, Online & everything for you to know
The event will see some scintillating performances by artists from across the world with Nora Fatehi set to create history by becoming the first Indian to get this honor
Author :
Tushar Singh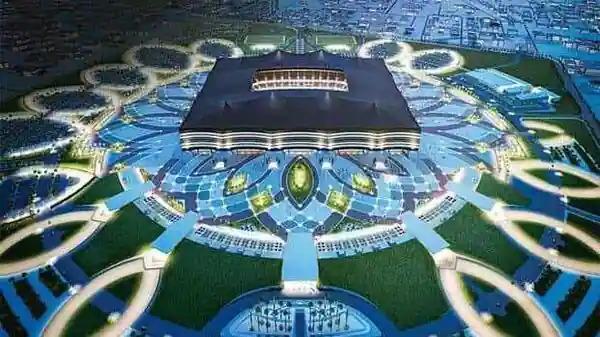 The stage is all set to witness the beginning of the world's greatest sporting tournament, the FIFA World Cup 2022 opening ceremony will set off to a trailblazing start right ahead of the mega encounter in the WC opener as the host Qatar takes on Ecuador.
Earlier the plan for WC's opening ceremony was supposed to be held before Qatar's first game on Monday, however, that would have created an unusual situation where two games will be held before the great show begins, hence Qatar's opening match was preponed by a day.
The #FIFAWorldCup party is about to get started! 🙌

🏟️ 🇶🇦 17:30 local time. It's going to be big. pic.twitter.com/Uj65drRkWV

— FIFA World Cup (@FIFAWorldCup) November 19, 2022
The opening ceremony will take place at the Al Bayt Stadium which boasts a capacity of 60,000 and is located 40 KM north of the Qatari capital city of Doha. The stadium is named and designed after the tents used by nomads in the Gulf and is the furthest venue out of all designated for the FIFA WC games from Central Doha but is also one of the biggest and has a retractable roof.
All that you must know about FIFA World Cup 2022 Opening Ceremony?
FIFA WC 2022 opening ceremony will be taking place on Sunday, November 20th, 2022. And will see some high-voltage scintillating performances from some of the top names from the entertainment industry across the world including South Korea's BTS Jungkook, one of seven members of the boy band will set the world on fire with his performance of the track titled "Dreamers" at the grand ceremony.
Brazil most likely to win World Cup, but not guaranteed: Oxford mathematician
Among other performances in the line-up, the world will see American Musical group Black Eyed Peas and Colombian J Balvin live in action. Nigerian singer and songwriter Patrick Nnaemeka Okorie, and American rapper Lil Baby, who released an official anthem of the World Cup 2022 in late September, will also perform.
Indian actress and dancer Nora Fatehi is set to create history by becoming the first Indian to perform in the WC while featuring on FIFA's single "Light The World", the latest release of the FIFA World Cup 2022 official soundtrack.
FIFA World Cup 2022 Opening Ceremony will take place at Al Bayt Stadium. The opening match between hosts Qatar and Ecuador will also be played at this stadium. As for the timing concerned the proceeding of the opening ceremony will begin at 7.30 PM IST on Thursday.
Fans can watch the grand ceremony on Sports18 and Sports18 HD TV in English Commentary which also holds the official broadcasting rights of the tournament, while those wishing to stream the FIFA WC opening ceremony along with the matches that are set ahead in the tournament on Jio Cinema App absolutely for free.