Natasha Stankovic, the wife of Team India's star all-rounder Hardik Pandya, is very active on social media and uses her posts to communicate with fans.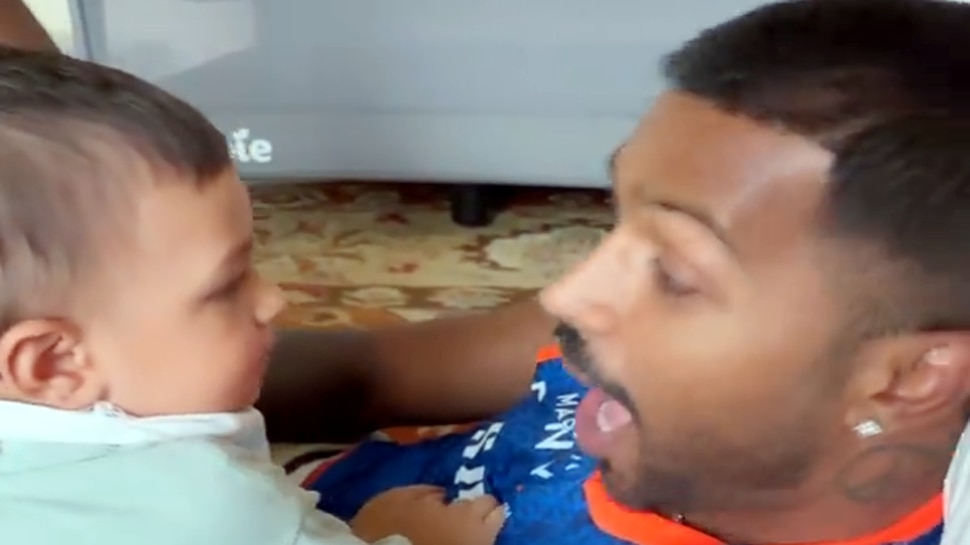 The Indian Premier League (IPL) is now suspended and now most of the players are spending time with their families.
Hardik Pandya, the star all-rounder for the Mumbai Indians, is also present, along with his wife Natasha Stankovic and son Agastya. Hardik is seen having fun with his son in a video Natasha posted on Instagram.
This video is adorable, and watching it will brighten your day as well.
Hardik and Krunal are both members of the Mumbai Indians. Krunal and his wife Pankhuri Sharma are also featured in the bio bubble.
In this way, Hardik and Krunal seem to be having a lot of fun with their family. Hardik recently uploaded a video of himself dancing with Natasha and Krunal Pankhudi. The video went viral as well.

Hardik Pandya is currently playing in the Indian Premier League (IPL), and his wife Natasha Stankovic is with him. Natasha has been seen cheering on her husband several times in the stadium during Mumbai Indians games. By the way, Hardik Pandya's IPL season hasn't been particularly impressive.

Meanwhile The ongoing Indian Premier League (IPL) 2021 has been suspended after a number of players tested positive for COVID. Sunrisers Hyderabad (SRH) player Wriddhiman Saha tested positive earlier on Tuesday, prompting the decision to suspend IPL 2021.