Published On
Happy Birthday Neetu Kapoor: When Neetu and Rishi Kapoor had a breakup, did not talk amid shooting
Neetu Kapoor, a gorgeous and talented Bollywood actress, was born in Delhi on July 8, 1958. Harmeet Kaur is her true name. Neetu Kapoor made her Bollywood debut as a child actress.
Author :
Sheetal J Bhalla
Happy Birthday Neetu Kapoor.
Neetu Kapoor turns 63 today. Bollywood's beautiful and veteran actress Neetu Kapoor was born on 8 July 1958 in Delhi. Her real name is Harmeet Kaur. Neetu Kapoor made her debut in Hindi cinema as a child artist. She acted as a child artist in several films including Sooraj, Do Dooni Chaar, Waris and Ghar Ghar Ki Kahani. Neetu Kapoor's performance was well received by the audience.
Neetu Kapoor started her career as a lead actress in the film Rikshawala, directed by husband Rishi Kapoor's brother Randhir Kapoor. This film came in the year 1973. The film could not show anything amazing at the box office, but Neetu Kapoor's performance was well received by the audience. After this she has acted in many illustrious films including Deewar, Kabhi Kabhie, Adalat, Amar Akbar Anthony, Dharam Veer, Jani Dushman and Kala Patthar.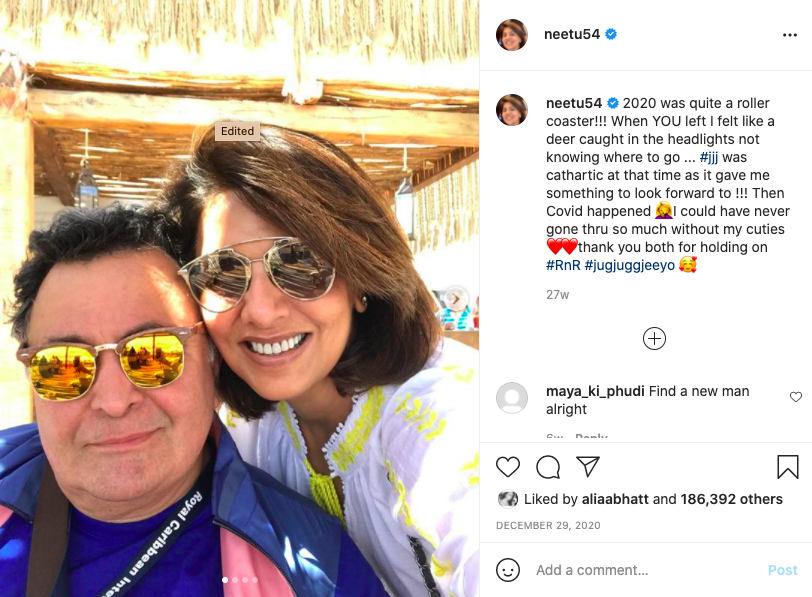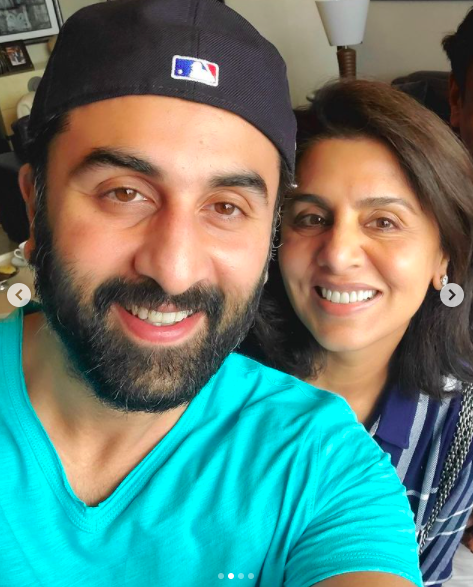 Neet Kapoor remains always in headlines due to her professional as well as personal life. Rishi Kapoor and her love story have been very different. In the year 1974, Rishi Kapoor did the film 'Zehreela Insaan' with Neetu Singh. At that time Neetu was only 14 years old. On the sets, Rishi used to tease Neetu a lot, which made Neetu Singh irritated. But this quarrel between the two gradually turned into love and both of them fell in love.

Also Read: Love Triangle in KJo's new film: Dharmendra to Romance Jaya Bachchan, Shabana Azmi
As there are many ups and downs in the life of every lover, similarly there was a lot to be seen in the love story of Neetu and Rishi Kapoor. There was a time when this Bollywood star couple had a breakup. This break-up happened during the shooting of the film 'Jhootha Kahin Ka' in the year 1979. During that time Neetu Kapoor and Rishi Kapoor had a breakup and the situation was such that these two were not even talking to each other. Neetu Kapoor was continuously crying at that time even during shoot.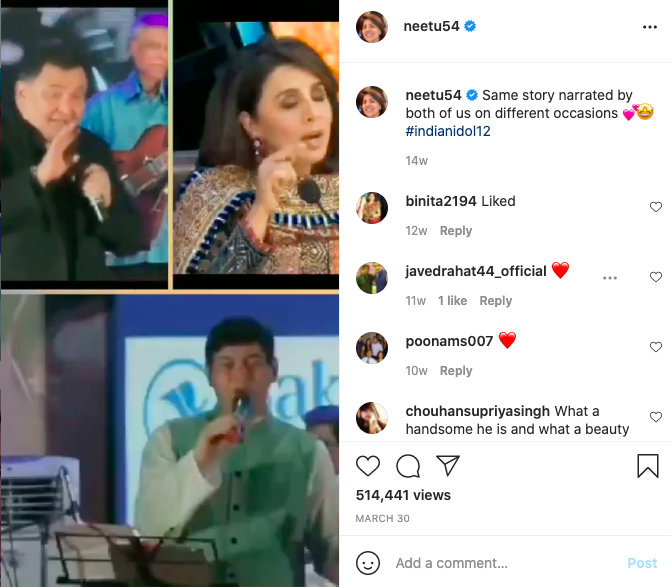 Neetu Kapoor and Rishi Kapoor themselves have also spoken about this in their interviews. Once Rishi Kapoor said, 'During the shoot of our song in the film 'Jhootha Kahin Ka', Neetu and I were not talking at all. We had a fight. It took four days to shoot this song and for a day neither she spoke nor I spoke to her. But when you see it on the screen, you will absolutely feel that we are in love and as if nothing happened.
At the same time, in a reality show, Neetu Kapoor had said, 'We are dancing in the song 'Jeevan Ke Har Mod Pe' from 'Jhootha Kahi Ka'. We are showing as we are very happy, but we actually broke up at that time. I was in such a bad condition that I cried continuously in the make-up room. Then doctor came and I got injected. After then we were ready for the shoot . It is so lovely to know that Rishi Kapoor used to write Telegram to Neetu Kapoor.