Published On
Happy Holi 2022: What if the harmful colors enter your kid's ears or eyes? What you can do is…
Holi colors sometimes enter your eyes and ears, but you should not avoid them because they may become a serious issue for you
Author :
Samriti Bharadwaj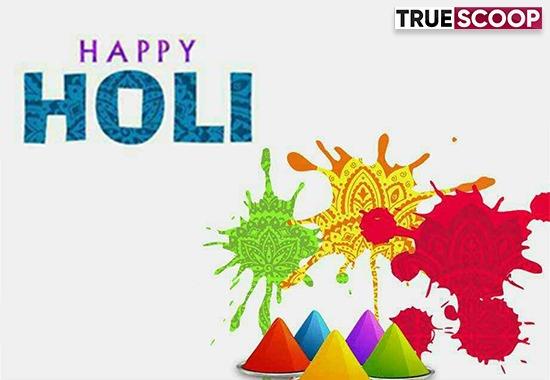 The festival of colors is finally here. Holi celebrations start on the night before Holi with a Holika Dahan where people gather, perform religious rituals in front of the bonfire, and pray that their internal evil is destroyed the way Holika, the sister of the demon king Hiranyakashipu, was killed in the fire. The next morning is celebrated as Rangwali Holi (Dhuleti) – a free-for-all festival of colors, where people smear each other with colors and drench each other. Water guns and water-filled balloons are also used to play and color each other.

We apply colors to our friends and family and celebrate the festival with joy and happiness. In ancient times, people use organic colors made from flowers but know the sellers to earn more profit sold cheap quality colors by mixing some odd things in them. These colors are not good for health. They may affect the skin and eyes badly. It affects the children more because kids are more sensitive. The colors are made from toxic chemicals and if they enter your body you may have to go through treatment.

These colors not only affect your skin but also other organs of the body it enters. There are some of the problems you can face from toxic colors:

1. Some colors have Mercury Sulfate in them, it can cause cancer, paralysis and if enters your eyes, it can make you blind.
2. Copper Sulfate can cause allergies in the eyes.
3. There are many other chemicals present in the color which can cause asthma, kidney failure, cancer, and other brain issues.
It is really important while buying the colors to make sure that they are organic and your kids will not get any issues from using them. Do not use synthetic colors at all.

To protect your eyes:

1. Wear glasses while playing with colors.
2. If you wear contact lenses, then don't wear them while playing Holi.
3. Avoid the use of synthetic colors.
4. Water balloons can cause serious injuries, avoid them.

Also read: Holi Hair Care: Start using these natural ingredients to protect your hairs from damage and play Holi without worry

What precautions you and your kids can take to play a safe Holi:

1. Wear comfortable cotton clothes.
2. Keep yourself hydrated.
3. Don't wear slippery shoes.
4. Apply coconut oil all over the body.
5. If the colors enter your eyes, rinse them off with water immediately and if you are having an allergy then contact your doctor.
6. If you got any skin allergies take a bath immediately.
7. If you have eaten colors, then vomit and wash your mouth and visit your doctor.