Published On
Holi Hair Care: Start using these natural ingredients to protect your hairs from damage and play Holi without worry
Hair can get damaged in Holi, use the natural products for the hair care and play gulaal without worry Author :
Samriti Bharadwaj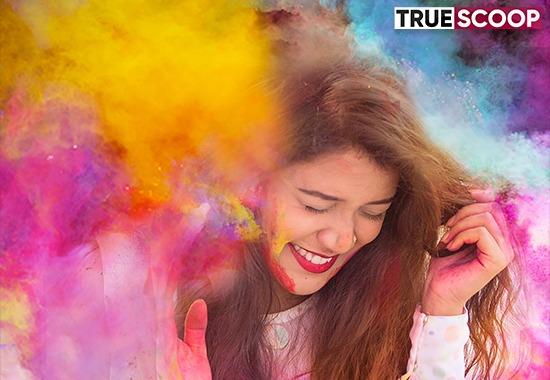 People across India will celebrate Holi on March 18 this year. Holi is popularly known as the 'Festival of Colours' and 'Festival of Spring'. The festival celebrates the eternal and divine love of Radha Krishna. It also signifies the triumph of good over evil, as it celebrates the victory of Lord Vishnu as Narasimha Narayana over Hiranyakashipu.
To enjoy the Holi you need to go out and color your loved ones. Along with the enjoyment of coloring others, there is tension in everyone's mind. The hair care routine. The Holi colors sometimes damage the hairs and make them rough and dull.
If you are also planning to play Holi fiercely, then start your hair care routine from today. Those who are already having hair problems should start their hair care beforehand because at the last moment nothing will be going to work.
What you can do for your before Holi hair care:
Wash your hair properly.

Massage your scalp with coconut hair oil or olive oil; it will nourish your skin.

Do use a hair mask for better output.

Stop using any type of hair-styling including straightening or hair coloring.

Do hair oiling a day before Holi.
Also read: Holi 2022: Know some tips to save your phone, if soaks in Holi water
What to do after Holi for hair care:
Wash your head with cold water.

Apply hair conditioner after wash.

Apply hair mask 2-3 days after Holi.

Dry your hair gently.