Published On
RIP CDS General Bipin Rawat: Indian Sports Fraternity Lead Tributes On His Tragic Death
The untimely death of General Rawat elicited an outpouring of emotions on social media, with members of the sports community expressing shock and mourning.
Author :
Sheetal J Bhalla
General Bipin Rawat, one of India's most highly decorated Army commanders and dedicated servants of the nation, was killed in a helicopter accident in Tamil Nadu's Coonoor on Wednesday. According to the IAF and other sources, Gen Rawat, his wife, and 11 others died in a terrible tragedy when the MI-17V5 chopper crashed in foggy circumstances, killing 13 persons on board. Virat Kohli, Virender Sehwag, Yuvraj Singh, Wasim Jaffer, Rani Rampal, Sharath Kamal, and many more Indian sports figures paid respect and conveyed their sympathies after the tragic news broke.

Also Read: Twitter bashes at BCCI, Ganguly for replacing Virat Kohli as India's ODI captain: 'Utter disrespect, Shame on you'

Virat Kohli, Rohit Sharma, and other current and former players like Sachin Tendulkar, Yuvraj Singh, Virender Singh, Suresh Raina, and VVS Laxman took to Twitter to express their condolences for Chief of Defence Staff (CDS) Gen Bipin Rawat's death in a helicopter crash. The cricket community reacted to Gen. Rawat's unexpected death in the following way.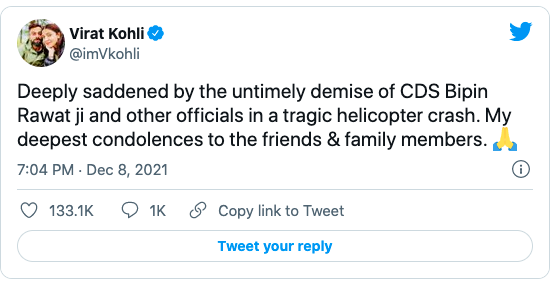 "Deeply saddened by the untimely demise of CDS Bipin Rawat ji and other officials in a tragic helicopter crash. My deepest condolences to the friends & family members," Virat Kohli tweeted.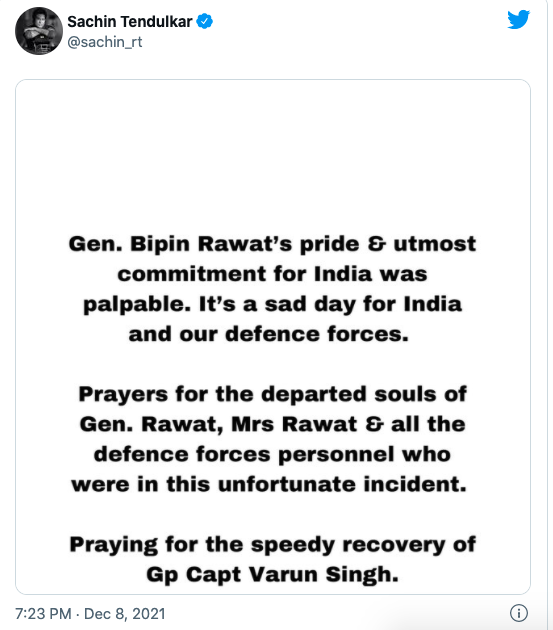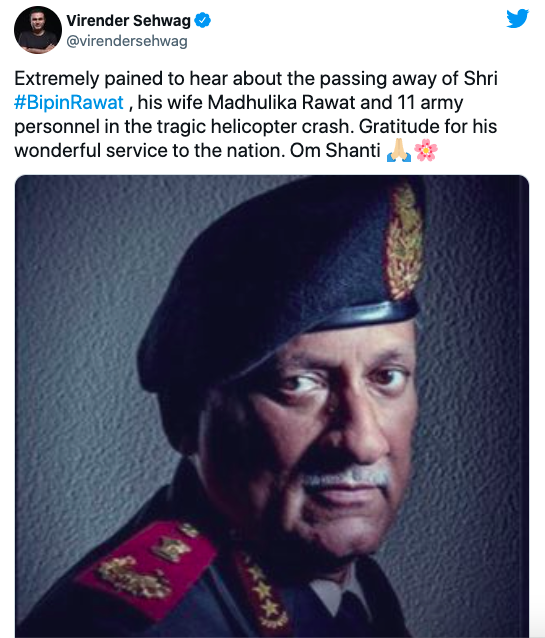 "Extremely pained to hear about the passing away of Shri #BipinRawat , his wife Madhulika Rawat and 11 army personnel in the tragic helicopter crash. Gratitude for his wonderful service to the nation," Sehwag offered his condolences.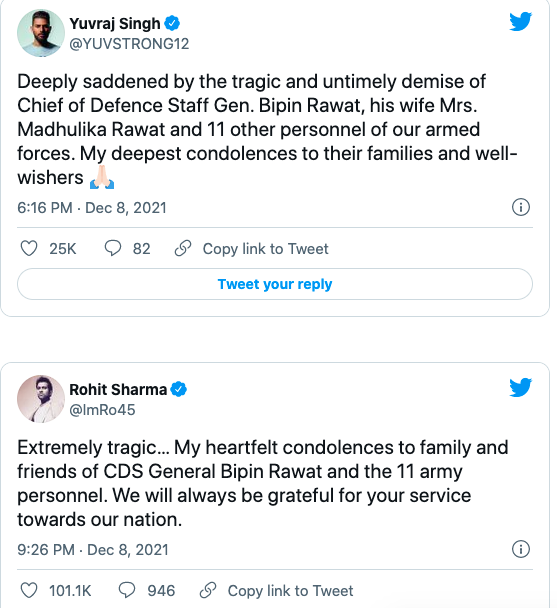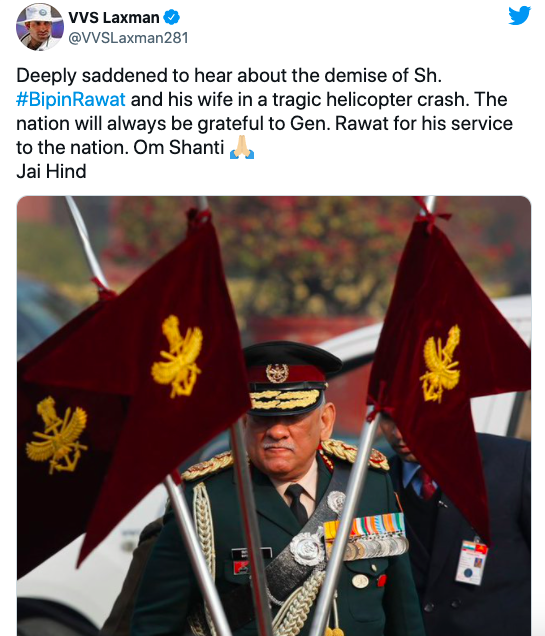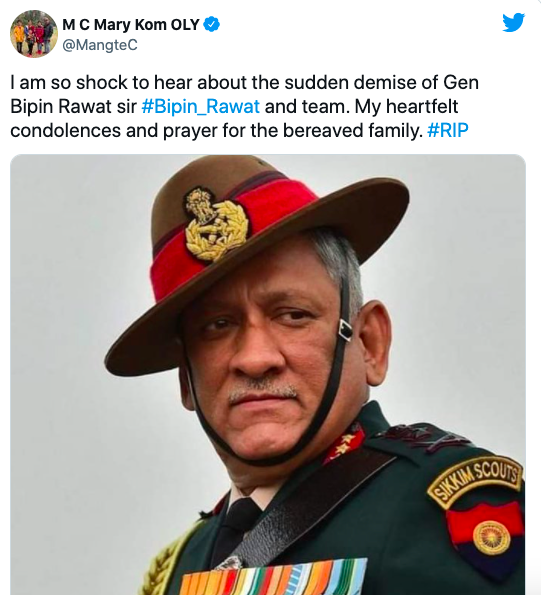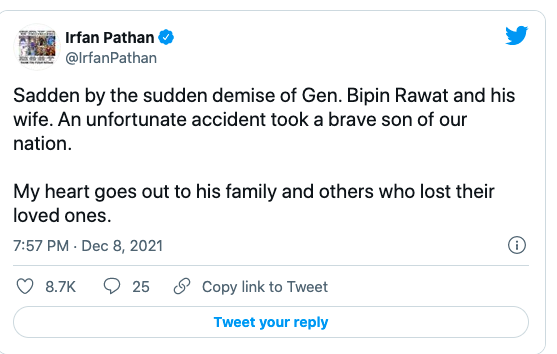 In January 2019, Gen. Rawat was appointed India's first Chief of Defence Staff (CDS). The role was formed as part of the government's efforts to rebuild India's armed forces in order to tackle current challenges. Gen Rawat has been in command of a variety of missions, notably in Indian-administered Kashmir, and this brought together the Army, Navy, and Air Force.


In retaliation for a massive terror assault in Kashmir that killed 40 paramilitary personnel, India conducted surgical strikes at a terror camp in Balakot in Pakistan-Occupied Kashmir under his supervision.