Published On
PORN Case: Celina Jaitley's BIG revelations, 'Not Raj kundra, Shilpa Shetty Approached Me To Work In App'
Kundra had intentions to bring in other Bollywood actresses, according to the creative team of the HotShots app, as per video released by a model-turned-actress.
Author :
Sheetal J Bhalla
Raj Kundra, the husband of Bollywood actress Shilpa Shetty, has been placed in judicial custody for 14 days in connection with his suspected involvement in the creation and distribution of pornographic video through applications such as HotShots.

Kundra had planned to pull in various Bollywood actresses, including Celina Jaitly, Kim Sharma, Neha Dhupia, Arshi Khan, Nora Fatehi, Gizele Thakral, and Scarlet Rose, among others, by the creative team of HotShots app, according to a video published recently by a model-turned-actress.

According to sources, Celina Jaitly's spokesman, has denied the accusations, claiming that while Celina was invited to star in an app, it was Shilpa Shetty's influencer app, not Raj Kundra's HotShots.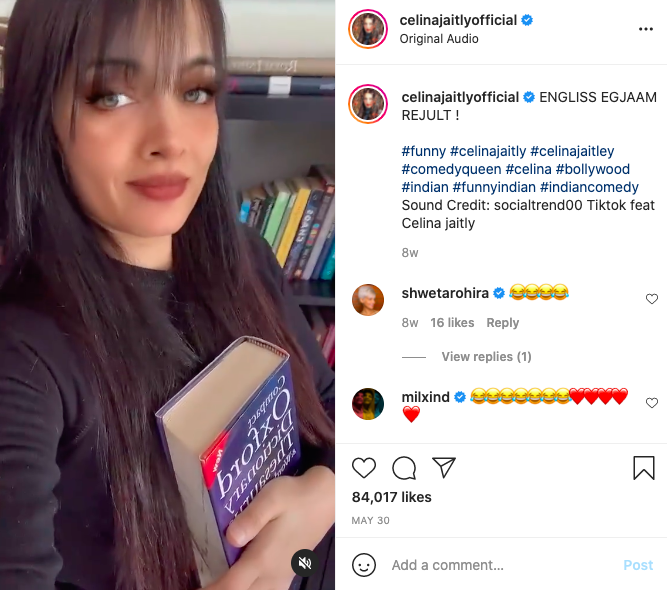 Celina was asked for Shilpa's JL Stream, a great influencers' app for professionals, according to the spokesman. Shilpa is a good friend of Celina's and they have a warm and pleasant relationship, therefore she was invited to join.

Also Read: Pornography case: Shilpa Shetty broke down to tears, said "What was the need"

Celina has no idea what HotShots is all about, according to the spokesperson, and her commitments prevented her from joining Shilpa's JL Stream app when it first launched.

Meanwhile, the Mumbai Crime Branch detained Kundra on July 19 for his role in the production and distribution of pornographic material.

He has filed a complaint with the Bombay High Court, alleging that his detention was 'illegal.' Shilpa has also shown her support for her husband, claiming that the clips featured on the apps are 'erotica' rather than porn.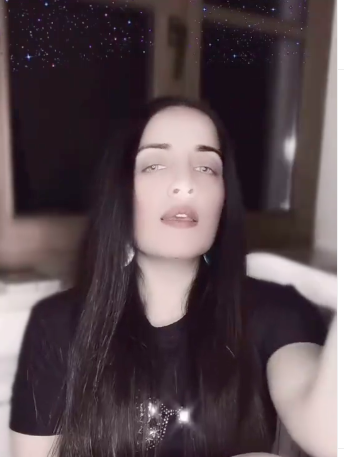 Earlier Bollywood actress Shilpa Shetty had a major showdown with her husband during a raid conducted at their home by the crime branch. The actress is said to have burst into tears several times as she fought with Raj Kundra so much that the team had to step in to calm her down. The Hungama 2 actress also told the officials that she was unaware of her husband's actions, said Mumbai Police.

Shattered Shilpa told Kundra that due to his actions the family name is getting defamed and their endorsements in the industry are being cancelled and the family is facing huge financial losses. She asked him what was the need of doing such things when they achieved a standing in society"

Recently, a new twist has come in the soft pornography case and the troubles of Raj Kundra are increasing. An FIR has been registered against 3 producers of his company and Gehana Vasishth at Malwani police station in Malad area of Mumbai.


The complainant said in her statement that she does small roles in Hindi, Marathi and Bhojpuri films. In 2018 she got some work through a casting director named Raunak. On 4 February 2018, they met in Malad where they were introduced to a producer named Rova Khan. She is taken to a bungalow in Madh by Rova's car and given a script called 'Single Mother'. After this the woman was taken to the make-up room. Also Read: Pornography case: FIR lodged against 3-4 producers of Raj Kundra's firm


Later she was told by a producer that she was not fit to play the role of 'single mother', so the script is changed and refused to work because of the bold scenes.

According to the complaint filed by the actress, The First Information Report (FIR) was registered under various Indian Penal Code (IPC) sections, including 420 (cheating), 392 (punishment for robbery), 393 (attempt to commit robbery), and provisions of the Indecent Representation of Women (Prohibition) Act and the Information Technology Act, the official added.