Records tumbled as the first ODI between India and England unfolds. The debutants stepped forward to secure a win for their country. After England won the toss and chose to bowl, India got off to a steady start but once Rohit Sharma fell, Virat and Shikhar took the matter into their hands and steadied the ship. After the duo scored a century stand, Virat got out. Shreyas and Hardik went shortly after, leaving the Indian team in a spot of bother. When Rahul and the debutant, Krunal, got together India required to stitch a partnership together to get them to a good enough total on a pitch that favoured the batsmen. On the debut Krunal Pandya was exceptional, he scored a magnificent 58 off just 31 balls, while on the other hand Rahul, who was short of runs in the T20 series, scored 62 off 43 balls.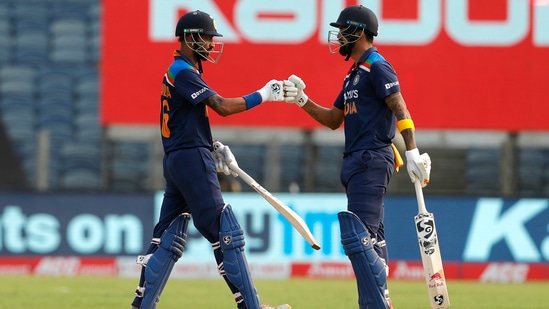 From the time Krunal Pandya walked in to bat, it looked as if he was a man on a mission. He showed intent from the very first ball. He was soaring with confidence and form that helped him reach half-century. Krunal scored the fastest half-century by a batsman on debut. When he was asked about his performance, he got emotional and broke into tears. Krunal dedicated his innings to his father and got very emotional while speaking about the innings. Krunal got his cap from his brother and played a destructive innings what his brother is also known for.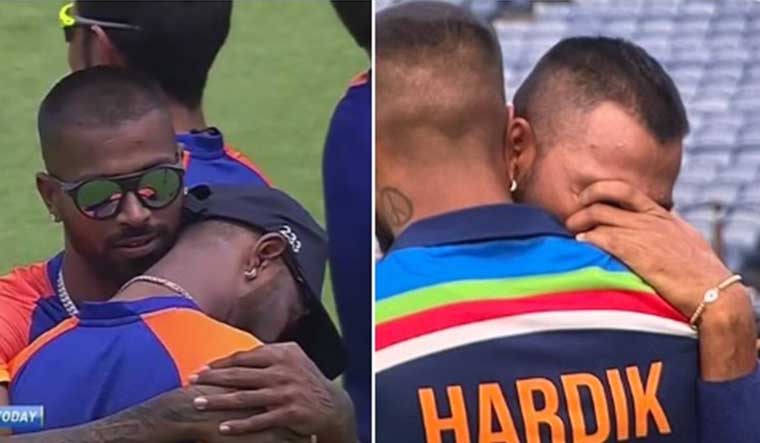 Thanks to spectacular innings from Rahul and Krunal, India posted a formidable total of 317/5 in their 50 overs. Shikhar Dhawan batted brilliantly and scored 98, but he was denied a century by Ben Stokes.
In response to India's 317, England had a superb start. Scoring 137 in a quick time without a loss of a wicket. At one time England was cruising to victory and looked like a cakewalk for them. But there enters the second debutant, Prasidh Krishna, who took a hammering in the third over. He came and took two quick wickets, broke the all-important partnership and got the ball rolling for the Indian team. After this double blow, England could not recover, Indian bowlers kept chipping away with the wickets and didn't let any English Batsman settle.
Shardul Thakur took two wickets in one over, this was the third time he did that in the England tour of India. Prasidh Krishna had the most wickets in ODI for a debutant. He provided a finishing touch to the collapse of the England innings he started. Krishna spoke about how IPL helped him to understand how to bowl in tough situations
Virat Kohli in the post-match presentation spoke about how proud he was with the bowling effort that their team put up. He also was proud of the character and intensity that the team showed. He mentioned especially about Shikhar Dhawan and KL Rahul.
Shikhar Dhawan was adjudged the man of the match for his wonderful innings of 98. He was happy with his performance. He told about how he was training smartly and all the smart work had paid off. He mentioned that he is never sad or happy about the score he makes, he is happier that his team ended up on the winning side. He said that he was being a good 12th man by running around, serving water and doing whatever he could do to keep him ready for when he gets the chance and it paid off well today.