Published On
Rupee at Historic low: Crossed 80 mark yesterday against US Dollar
The onset of this development began with the Russian Invasion of Ukraine in March when for the first time Rupee hit an all-time low of 77
Author :
Tushar Singh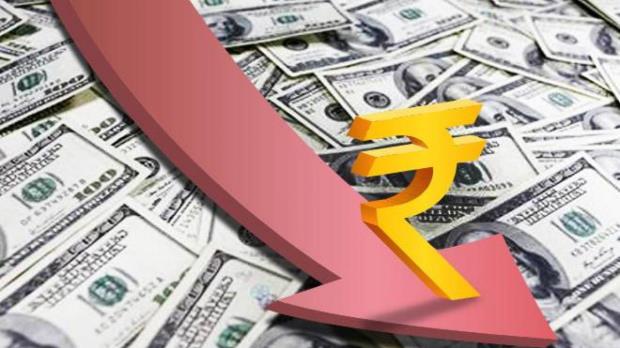 The economy watchers have highlighted the continuous fall in the standards of the Indian Rupee in terms of the US Dollars as a huge matter of concern. Rupee underwent a fall for four consecutive sessions and is settled at present at an all-time low of 79.90, on Thursday it recovered for a meager 7 paise. However, the main reason behind the development is directed toward a strong American currency overseas and the outflows of foreign exchanges.
News Agency PTI in one of its reports mentioned the rupee took a fall of 9 paise to close at its historic low of 79.90 against the US Dollar. However, Rupee breached the 80 mark briefly. Bloomberg in its Wednesday report presented the Rupee standards at 79.8788 against the American dollar.
How does the falling Rupee impact your finance?
The Nasdaq data showed that the Indian currency hit new lows 27 times in February when the Russian invasion of Ukraine took place. This included six times currency falling to its all-time low.
The fact that India is an import-dependent country, will impact Indians under inflationary pressures. It will be affecting the spending decision of households and they will be left with less money to spare amid soaring prices. Since the payments of items being imported are done in dollars, a weaker rupee needs to be expensed more, which ultimately implies high prices of the goods.
Right away from electronics to packed food items, Indian consumers will have to cough up extra for what they purchase. This development will impact their expenses for foreign education and travel.
From electronics to packed food items (prepared with oil), consumers will have to shell out more. They will also have to pay more for foreign education and travel. Education in the US has soared by 7% in the past six months with this development taking place, the condition of Indians abroad will further deteriorate economically.
The onset of this development began with the Russian Invasion of Ukraine in March when for the first time Rupee hit an all-time low of 77 since then the condition has only changed for the worse.