Published On
'Sell or Hold?': How Adani shareholders can reduce loss amidst stock market bloodbath?
Deepak Dhawan, a Stock Trader suggests way out so that you don't suffer much loss even after investing in Adani Enterprises. Author :
Guneet kaur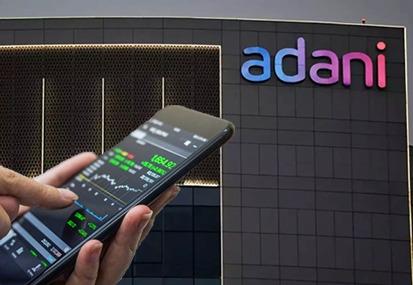 A New-York based investment research firm Hindenburg on 27th January 2023 raised serious allegations about Indian business tycoon Gautam Adani and called him the largest con ever. The Hindenburg report alleged that Adani Group man is conducting the largest corporate scam in the history of the universe. From the time this report has released, Adani Group is suffering huge losses. Adani Enterprises opened on a weak note at ₹1,597.95, then fell further to ₹1,433.60, registering a fall of 9.50% over its previous close. During this, the main question that arises for investors is whether they should sell the shares or hold them. Here is a way out so that you don't suffer much loss even after investing in Adani Enterprises.
True Scoop spoke to Deepak Dhawan, a Stock Trader & Trainer about this issue and he suggested the best solution to not suffer much loss. He stated that there is a term called stop-loss in trading which means an advance order to sell an asset when it reaches a particular price point. This is the best thing to do in order to minimize the risk if the company going into losses and holding some of its shares. He added that if you have a share of Adani Enterprises, so for time being the best decision would be to sell that off at a maximum loss of 8%. He while suggesting a solution stated that its best to sell off shares at a maximum of 8% loss than wait for it to go up in near future.
The analyst also suggested that for the time Adani Enterprise is going through the case of allegations made by Hindenburg, it would be better not to purchase any shares of Adani Group as one might not know how much loss it can bear in near future. Reportedly, the NSE (National Stock Exchange) has put seven Adani Group stocks under the Additional Surveillance Mechanism. Adani Enterprises, Adani Green Energy, Adani Ports and SEZ, Adani Transmission, Adani Total Gas and Ambuja Cements are placed under the short-term ASM framework, while Adani Power is placed under the long-term ASM framework.