Published On
Shantanu Deshpande '18 Hrs A Day' work: Bombay Shaving Company's CEO issues clarification after bizarre advice; Read
Bombay Shaving Company CEO Shantanu Deshpande recently in his LinkedIn post stated that the freshers should give their everything and work 18-hours a day
Author :
Ujjwal Samrat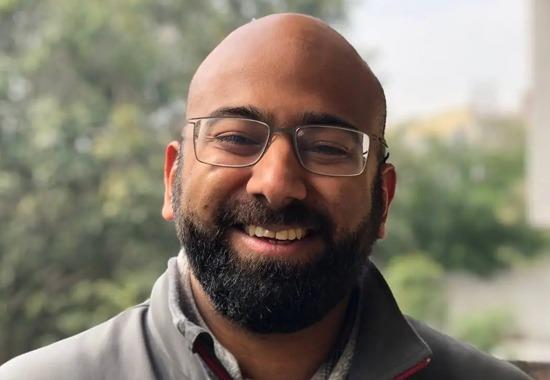 At a time when the governments around the world along with private multinational companies are trying to make a safe and secure work culture along with favourable timings, Bombay Shaving Company CEO and Founder Shantanu Deshpande '18 Hours A Day' work advice has left netizens fumed and shocked. Bombay Shaving Company CEO Shantanu Deshpande recently in his LinkedIn post stated that the freshers should give their everything when they join any company. Even they should work 18 hours a day.
Shantanu's advice to freshers in a long note did not go down well with the netizens as he was slammed for suggesting 18-hours a day work culture. The Bombay Shaving Company in his LinkedIn post wrote, "When you are 22 and new in your job, throw yourself into it. Eat well and stay fit, but put in the 18 hour days for at least 4-5 years. I see a LOT of youngsters who watch random content all over and convince themselves that 'work life balance, spending time with family, rejuvenation bla bla' is important.(SIC)"
"That early, worship your work. Whatever it is. The flex you build in the first 5 years of your career carries you for the rest of it. Don't do random rona-dhona. Take it on the chin and be relentless. You will be way better for it," added Shantanu.
Shantanu Deshpande slammed by netizens
After Shantanu's long note to freshers, he was subjected to criticism. One of the user wrote, "So here's someone who has set timelines on when one needs rejuvenation, when does one need work life balance or when does one need to prioritise family? 5 years after you have started working is an answer. How insensitive you have to be to say that! Also, to curb the random rona-dhona of youngsters, try paying them for an 18 hour work + your profit's share because, why not? Until then, my sympathies are with the young employees of Bombay Shaving Company!"
Another user wrote, "Guys, don't do random Rona-Dhona and work 18 hours a day at Bombay Shaving Company for "at least 4-5 years". Only doing this will skyrocket your career. lol"
Seattle CEO resignation reason: 'Viral boss' Dan Price who cut his pay so workers earned $70,000 steps down
"Thoughts like these are spoiling the IT culture in general. Please stop posting such stuff. Just an FYI most people frown upon people who work 18hrs a day. Reason being this creates a very toxic and unrealistic expectations amongst the management and as expected this type of performance cannot be sustained. Once you're out of your juice people start questioning your talents saying you're not putting your 100%. Please stop preaching this to our youngsters. People of LinkedIn don't listen to this imposter, only work your work hours," added another user.
Shantanu Deshpande issues clarification after criticism
As soon Shantanu Deshpane's note to freshers went viral for wrong reason, the Bombay Shaving Company founder edited his post and also issued a clarification saying that 18-hours-a-day work was just a hyperbole to appeal the freshers to give their best effort.
Shantanu wrote, "Edit - Yikes. So much hate for 18 hour days. it's a proxy for 'giving your all and then some'. Edit 2 - for those wondering about culture at bsc, feel free to come any time or talk to any of our people.(SIC)".