Steffan Rees death reason: What happened to the Royal Navy rugby player?
Steffan Rees from Aberystwyth, Wales was participating in the World Defence Rugby competition when he was reported missing on Tuesday.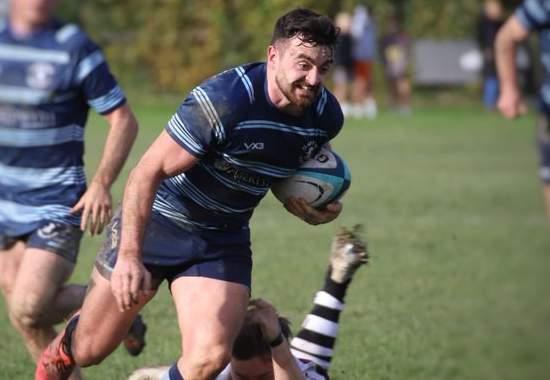 -

In a tragic development, a Royal Navy Sailor named Steffan Rees was found dead in France. Steffan Rees, 29, from Aberystwyth, Wales, was participating in the World Defence Rugby competition when he was reported missing on Tuesday. As per UK media reports, Steffan Rees' dead body was found after a while after he was reported missing on a beach at the bottom of a cliff in Dinard, Brittany. Notably, the 29-year-old Royal Navy Rugby star was in France to take part in a military rugby tournament, also known World Military Rugby Championship. Now, the question arises what is Steffan Rees death reason or what happened to Steffan Rees? To know the answer continue reading-

Steffan Rees death reason

As per reports, the authorities found out that Steffan Rees accidentally fell off a cliff after a night out, which ultimately became the cause of his death. A Royal Navy Spokesperson was quoted by a potral who confirmed the 29-year-old Rugby player's death and stated that they have been co-operating with the French authorities in their investigation. "We can confirm the death of Royal Navy sailor, Able Seaman Steffan Rees of Aberystwyth. Our thoughts and sympathy are with his family and friends...We continue to assist the French authorities with their investigations and therefore are unable to comment further."

Local prosecutor Fabrice Tremel was quoted by French media saying that Steffan was heavily drunk when he went on a night out and initial investigation suggest that he might have fallen from the cliff. "Questioning of several witnesses and video surveillance images show the victim was behaving, on the night of August 28, in a way that suggested he was quite drunk. At the current stage of investigation the most likely scenario is an accidental fall," said Tremel adding that an autopsy revealed several fractures "in line with a fall of several metres".

Also Read: Isobelle Phipps Death Reason: What happened to the Girls 18s England team star?

For the unversed, the Rugby Championship features military teams from 12 allied nations. It is being played in 26 Brittany venues until September 10 and features 500 players and staff.
It is a very sad week in our club as we inform members of the death of our player Steffan Rees.
Steff passed away in France earlier this week where he was representing the combined British Armed Services in the Armed Forces Rugby World Cup, a tremendous achievement by Steff… pic.twitter.com/z1VTorekOp

— Aberystwyth RFC (@AberRFC) August 31, 2023