Step-by-step guide to buy iPhone 14 at Rs 12,000 discount at Amazon, Flipkart summer sale
Apple's iPhone 14 is available at a discount up to Rs 12, 000 at e-commerce websites like Flipkart and Amazon as 'Summer Sale' is going on.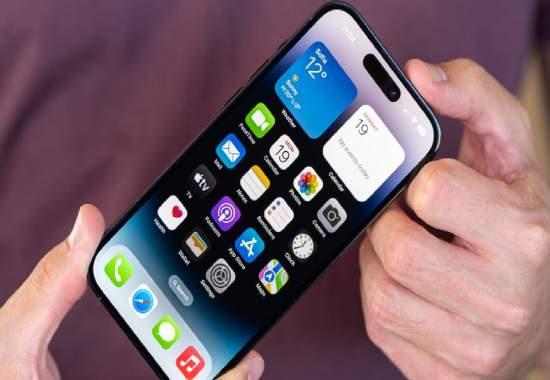 -

The flagship phone of Apple- iPhone 14 is expected to rake in tons of money as customers can buy it at a discount of up to Rs 12,000. Yes! you heard it right. Apple's iPhone 14 is available at a discount up to Rs 12, 000 at e-commerce websites like Flipkart and Amazon. Notably, there is a summer sale going on at Flipkart and Amazon, and for buyers who looking to buy smartphones, iPhone 14 can be the perfect buy for you. Originally priced at Rs 79,900, iPhone 14 is available at Rs 67,999 in Amazon and Flipkart's summer sales. However, there is a particular way you can buy an iPhone 14 at a discount of rs 12,000. Below is a step-by-step guide on how you can buy iPhone 14 at a whopping discount.

How to avail discount on iPhone 14 in Amazon, Flipkart summer sales?

As per reports, select colour variants of the iPhone 14 128GB storage option are selling for Rs 67,999, down from the MRP of Rs 79,900. Other colour variants are available for Rs 69,999. Notably, both Amazon and Flipkart are also offering cashback, exchange, and EMI offers. If you buy iPhone 14 from Flipkart, HDFC Bank credit card users can enjoy an additional 10 percent off. Not only this, iPhone 14, 256 GB storage can also be bought at a huge discount. Therefore, buyers looking to buy 256 GB variant of the iPhone 14 can buy it at the price of Rs 77,999. It is pertinent to mention here that the iPhone 14 256 GB variant is originally priced at Rs 78,999. Similarly, the 512GB storage variant is available for Rs 97,999 instead of Rs 1,09,900.

For the unversed, iPhone 14 comes in different colours and variants. Depending on the colours and variants, iPhone 14's price fluctuates. Right now (while writing), iPhone 14 is available in red, black, white, yellow, blue, and purple colours. Notably, iPhone 14's box does not come with chargers and other accessories, therefore you have to buy them separately from the same e-commerce websites. 20W Apple charger costs Rs 1,579 on Flipkart.

Building Electronics Business Online: How to Stand Out in a Crowded Marketplace

Discount on iPhone 13

Notably, users who have a lower budget can opt for iPhone 13. The iPhone 13, 128GB is being sold at Rs 58,499. Originally it is priced at Rs 69,900 on Amazon and Flipkart. Its 256GB storage is retailing for Rs 68,499, however, buyers may find some difficulties in its availability as it is one of the best-selling phones on Flipkart and Amazon, especially during the summer sale. Interestingly, last year during the sale, iPhone 13's price dropped to its lowest and many bought the premier phone at Rs 47,990.