Published On
Sudeep Kiccha Birthday Special: A Look Back At Top 5 Villain roles of the South Superstar
Sudeep Kiccha has been in a number of popular films in a variety of genres and languages throughout the span of his two-decade career.
Author :
Sheetal J Bhalla
Sudeep Kiccha's numerous shades aren't limited to his on-screen roles, but also extend to other aspects of the filmmaking process. Sudeep, who began his acting career in 1997 with the Kannada film Thayavva, made his directorial debut with the 2006 film My Autograph, which he also wrote. He has gave his voice to a number of projects as a vocalist and dubbing artist. His primary love, though, is acting.
Sudeep has been in a number of popular films in a variety of genres and languages throughout the course of his two-decade career. While he has played both good and bad characters, it is his portrayal of villains that has always drew the most attention.
Also Read:
Box Office Collection: Punjabi Movie 'Chal Mera Putt 2' Is On Way To Be A Superhit
We take a look back at Sudeep's career and highlight some of his most well-known villainous roles on film as he celebrates his 50th birthday today.
THE VILLIAN
Sudeep plays international don Ravana in the Kannada film The Villian, which was released in 2018. The film was a fascinating adaption and modern-day parallel of Rama and Ravana's characters. Ramu, Sudeep's estranged brother, arrives to reunite him with his mother in order to grant her final request. Director Prem was in charge of the film.
DABANGG 3
Sudeep plays the antagonist Bali in the third instalment of Salman Khan's superhit Dabangg series. The movie was jam-packed with action sequences and culminated in a showdown between Salman and Sudeep.
Also Read:
Jungkook Birthday Special: Indian BTS ARMY Rent Billboards in Mumbai to celebrate K-Pop member 'Jungkook Day'
PULI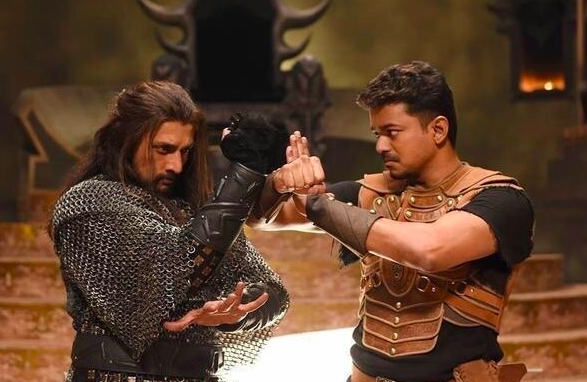 Sudeep plays Vedhalapuram's Commander-in-Chief Thalapathy Jalatharangan in filmmaker Chimbu Devan's 2015 Tamil historical fantasy film Puli, who seeks to dethrone and kill the queen Yavanarani. Thalapathy Vijay, a Tamil celebrity, played the protagonist in the film.
MAKKHI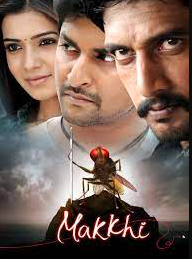 The love story of a couple — Jani and Bindu — was at the heart of this 2018 Hindi film, which was shot in Kannada. Sudeep, who played a strong millionaire in the film, is smitten with Bindu, but soon discovers that she is in love with Jani, not him. Sudeep is enraged and murders Jani. Jani, on the other hand, reincarnates as a fly in order to exact revenge.
VAALE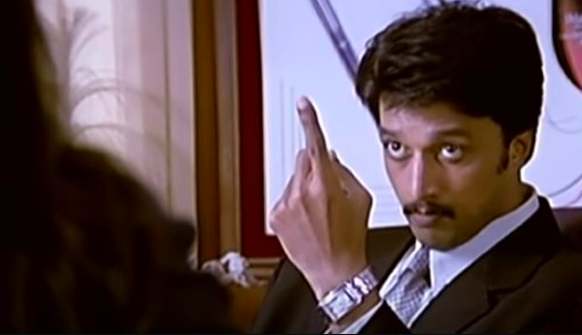 Vaale, directed by S Mahendra, starred Sudeep in a dual role as twin brothers Shiva and Deva. While Shiva is the main character in the film, Deva is the possessive antagonist who is willing to go to any extent to win his love, even if it means harming his brother.