Published On
RIP Aruna Bhatia: Surprised To Know Akshay Kumar Mother's Fav Place In Singapore? We too
Once Akshay Kumar took a break from his hectic schedule to spend time with his mother in Singapore. Akshay just took his mother to her favourite location place in the world.
Author :
Sheetal J Bhalla
On September 8, Bollywood star Akshay Kumar lost his mother Aruna Bhatia. The actor is said to have returned to Mumbai from London on Monday to care for his seriously ill mother. The 53-year-old was in the middle of filming his forthcoming picture Cinderella when he decided to take time off to be with his mother.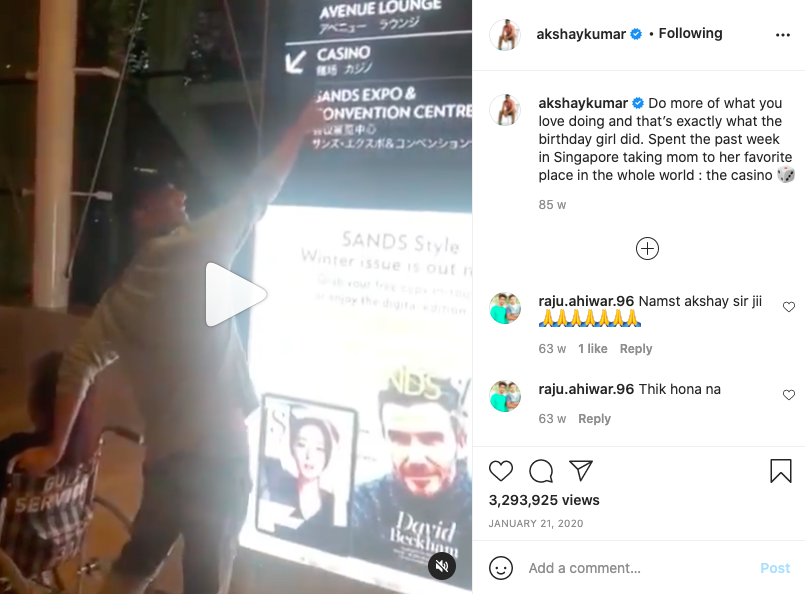 Akshay Kumar's Instagram account is brimming with lovely photos and videos of his mother, Aruna Bhatia, giving maa-beta goals galore. In 2019, Akshay spends quality time with his mother and took her to her favourite place. Akshay uploaded a video on his Instagram account in which he was seen escorting his mother t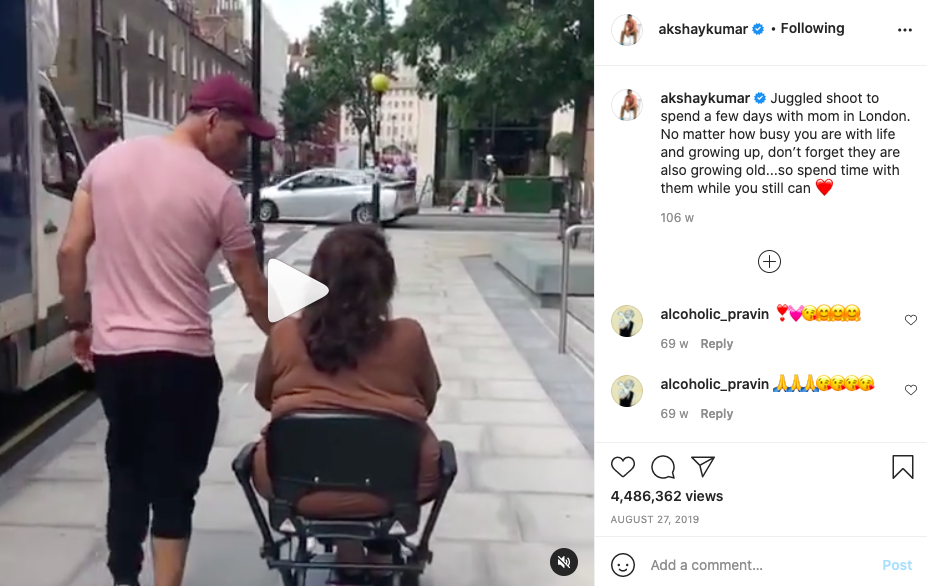 Akshay Kumar always gave time to his mother and spends quality time with his mother even during his hectic schedule.On August 27, 2019, Akshay Kumar took a break from his hectic schedule and went for a walk with his mother. He had posted a video on his Instagram account in which he was seen taking his mum for a stroll in and around London as his mother sat on an electric walker. "Juggled shoot to spend a few days with mom in London. No matter how busy you are with life and growing up, don't forget they are also growing old. So, spend time with them while you still can."
Also Read:
Akshay Kumar's mother Aruna Bhatia dies: Nimrat Kaur, Ajay Devgn & other celebs send condolences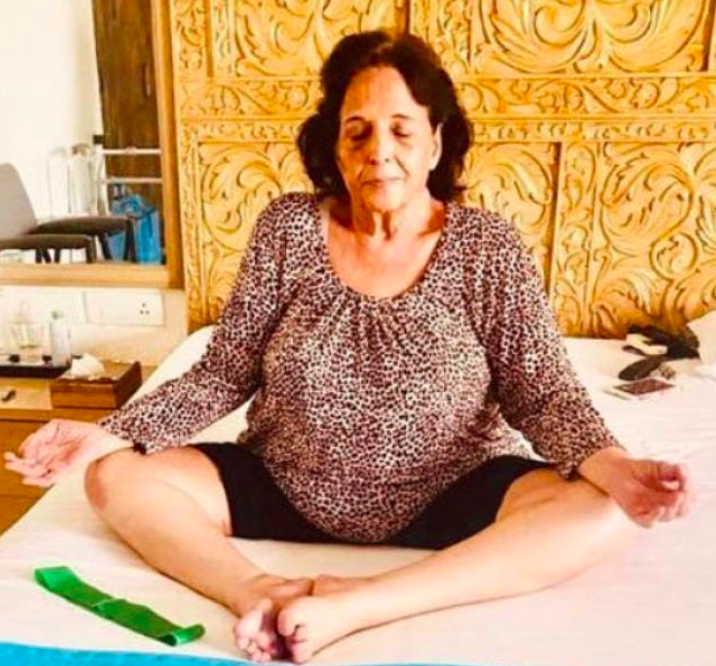 Akshay Kumar, the khiladi of B-town, was always proud of his mother. He once stated on social media that her mother had knee injury at 75 and she started doing Yoga after that. He stated, "Sharing something I'm extremely proud of...post her knee surgery at the age of 75, my mother started doing yoga and now it is part of daily routine, improving one day at a time."

When parents become older, they rely on their children for support and rely on them for their needs. It is therefore the children's responsibility to stick by their parents in their old age and spend as much time with them as possible. The simple moments spent with parents, from taking them out for evening strolls to sharing a cup of tea with them in the evening, are always treasured by the parents. Akshay Kumar, the Bollywood action hero, has a special bond with his mother and he taught us how we can spend spend quality time with parents.

Akshay Kumar always proves himself as a caring son, and we like his lovely gestures for
his mother!